Mastering the Unboxing Experience For Your Brand

6 min read
September 1, 2022
Over the past few years, the term "unboxing" has become an internet trend, with everyone from children's YouTube sensations to Instagram influencers recording and sharing the experience of unwrapping new goods.
However, unboxing is more than a viral sensation, it has evolved into one of the most relevant marketing tools for today's Ecommerce brands. A refined unboxing experience can put your online business's colors, logos, and products in front of an extended audience of potential customers, all while building brand loyalty.
So how can you incorporate a better unboxing experience for your customers?
Everything You Need to Know About Unboxing
What is Unboxing?
Unboxing takes place when a consumer removes a purchased item from its packaging. While the word is often associated with the viral video genre by the same name, it is also an emerging concept in marketing. Due to a lack of data transparency and limited research, unboxing 'experiences' have become some of the most hotly debated touchpoints among experts.
It's true that most consumers value a great unboxing experience, but it can do more than just give your customers a fleeting moment of pleasure. Dedicated focus on the entire unboxing experience can help boost your brand's efforts in several essential ways that may surprise you.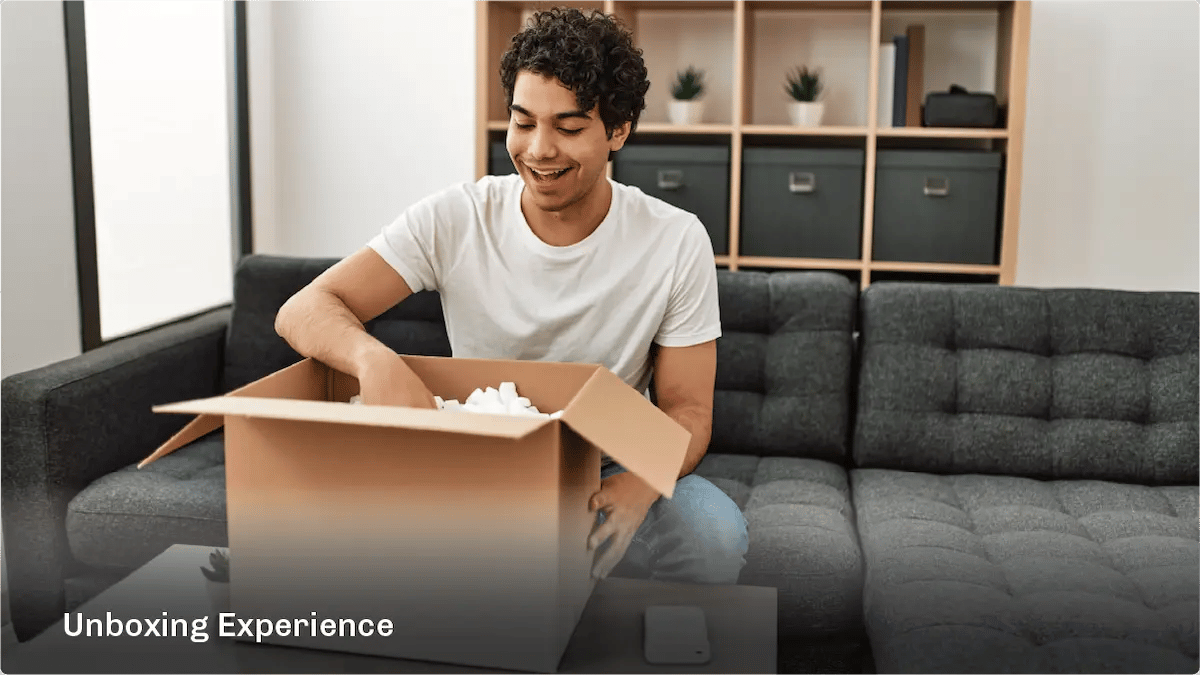 Unboxing is a Branding Touchpoint
You can easily control the narrative around your brand with the right packaging. Every company has a story and being able to tell that story to customers is an essential step in building brand loyalty.
An engaging unboxing experience will help show your customer who your brand is and give them proof of what your company's values are. This is a great way to set yourself apart from others in the industry while detailing your commitment to quality with your customers.
Telling your brand story before the purchasing phase can be difficult. It can come across as salesy and inauthentic. With the right packaging, you can reach customers in that 'post-sale' phase where you've already earned some of their trust.
You already have their money. They've already committed to your product. Anything else they get from you at this point is just a value-add to their experience. A refined unboxing experience will let your customers get to know your company better without any salesy undertones.
Unboxing Promotes Brand Loyalty
One of the biggest challenges that Ecommerce companies face isn't making sales, it is building a loyal customer base. You don't just want customers; you want customers who are going to come back and shop again. You want customers who are going to leave positive reviews. You want customers who are going to spread the word about your company and products.
You want loyalty.
However, cultivating that loyalty can be more difficult than it seems. According to one study from Bain & Company, up to 80% of customers won't return to the same company again, even if they were satisfied with their product or service.
In the world of Ecommerce, products and brands can run together in a customer's eyes. The littlest thing can cause a consumer to choose one product over the next. Maybe it's the website, or shipping speed, or a $0.50 price difference. Chances are, you have dozens of competitors that create a similar product as you.
In order to earn your customer's loyalty, you need to stand out. You need to have that 'wow factor' that will help customers remember you and come to you next time they need a product like yours. Your unboxing experience is one of the few ways you can bring this wow factor right to your customer.
Influencers Will Likely Rate Your Unboxing Experience
Whether you like them or not, influencers have become a major component in today's digital marketing world. In fact, according to a Neal Schaffer study, approximately 93% of marketers have utilized influencer marketing and the results are astonishing.
One study even found that influencer marketing had an 11x greater ROI than banner ads.
The average consumer has become less trusting of traditional advertising approaches and puts more trust in influencers, who represent themselves as authorities in different industries. Influencer marketing is essentially larger-scale word-of-mouth. It's more targeted, it lends to brand credibility, and it can put you in the face of potential customers you may not have reached before.
And if you've ever followed an influencer before, you know that they love to make a production out of almost anything, especially when promoting a product or brand.
An exciting unboxing experience is a great way to get an influencer's attention and for the influencer to create longer, more engaging, and sharable content for their viewers. Beautiful packaging and Instagram-worthy unboxing experiences can encourage customers to share photos, words, and posts to create user-generated content that customers want to share with their followers.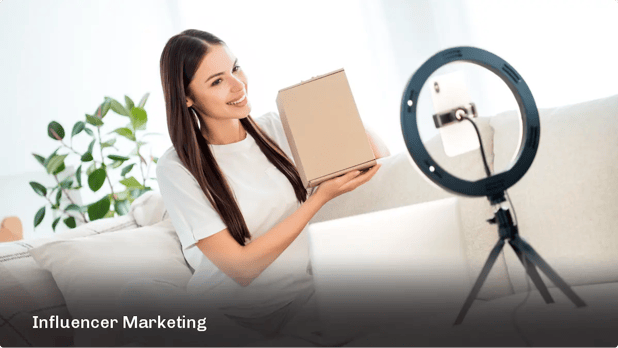 Tips For Creating an Unboxing Experience
Now that you know about the benefits of the right unboxing experience, it is time to put your knowledge to use. But how exactly do you create the perfect unboxing experience for your customers?
Here are a few tips to get you started.
Create Branded Boxes
The first and most important step to creating a successful unboxing experience starts with the box. The goal should be for your customer to know the box is from your brand the moment that they receive it.
A beautiful, custom-crafted box, marked with your branded colors, logo, and design will help build excitement and set the tone for the product inside.
Think About Your Packaging Materials
The interior of the box should be as exciting as the exterior—which is where packing materials come in. The unboxing experience shouldn't stop at the box. Think about your packaging materials inside, including tissue paper, cushioning, and wrappings.
Little presentation details like this can go a long way in curating the opening experience. This also allows you to manage the placement of your products as well so that your customers are truly 'wowed' when they unbox what's inside.
Give Samples To Encourage Repeat Customers
The goal of an unboxing experience is to ensure customer loyalty and encourage repeat business. Adding samples to your boxes is a smart value add to your unboxing experience. It's a small extra touch that can go a long way not only in personalizing your unboxing, but to introduce your customers to different products in your line that they may not have tried before.
You may be surprised to find how powerful of an instinct reciprocity is. When customers feel valued, they are more likely to have the initial instinct to return the favor and continue to patronize your business.
Feature In-Package Personalization
Perhaps most importantly, place some personal touches inside your box to truly foster a connection with your customers. They want to know you understand their needs and if you can't demonstrate that, they'll likely seek out a brand that can. There's really only one way to do this for a client though and it's in-package personalization.
Here are some phenomenal examples of personalization that we guarantee will boost your conversion rates:


Include a hand-written note
Feature their name in the marketing material
Send them limited-time offers based on web activity

If you're running a small store with a handful of orders, you could probably write notes yourself and see a pretty massive ROI.
If you're anyone else, you've likely found that each of these examples requires a tremendous internal lift at scale.
That doesn't mean it's impossible though. There are third party providers who can integrate with your fulfillment center to automatically deliver one-to-one marketing messages in every order you ship. So be sure to explore automated in-package personalization if you haven't already.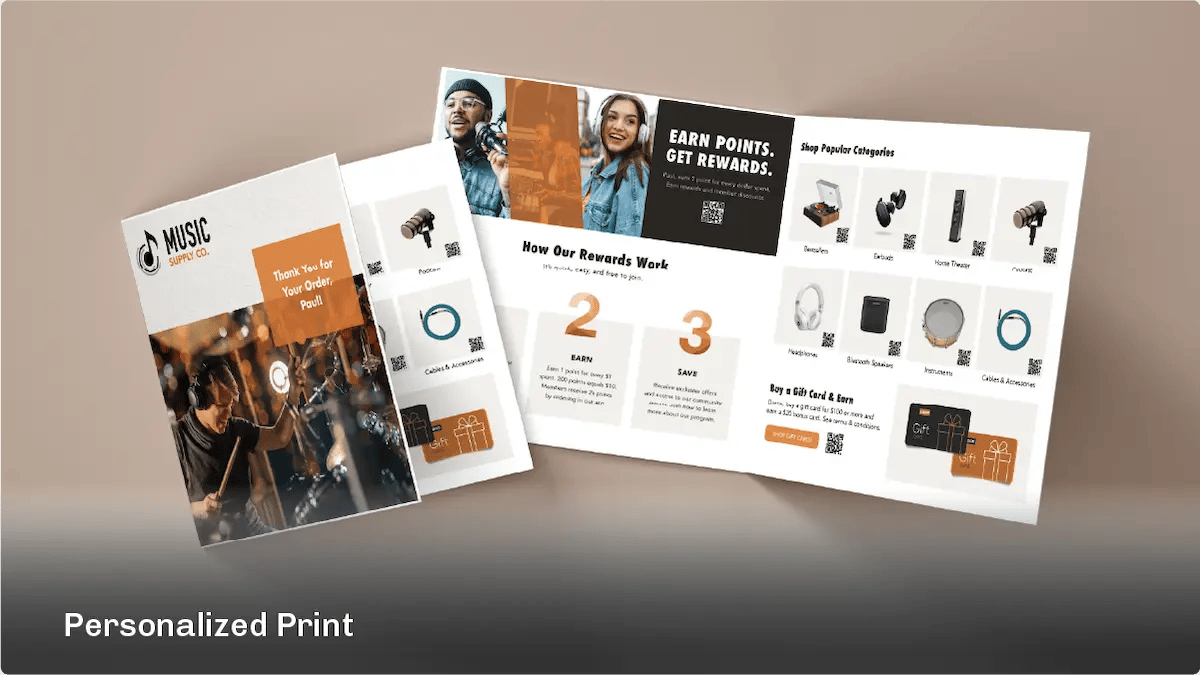 Conclusion
Unboxing is more than a fad, it is an opportunity to reinforce branding, increase perceived value and help your company go viral, all with smart, personal touches that reflect your unique brand identity.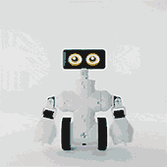 You've made it this far and you've learned so much. Congratulations!

If you have more questions about unboxing or in-package personalization, you can always reach out to us at: solutions@undigital.com