How to Increase Repurchase Rates for Your Ecommerce

5 min read
October 25, 2022
Repurchasing rates, also known as reorder rates, are an essential benchmark for any Ecommerce. Repurchasing rates show how loyal your customer base is by highlighting how often customers repurchase from your site.
Repeat customers are essential to building brand loyalty, getting more reviews, and of course, growing your business. They also make up about 65% of most companies' business.
However, many Ecommerce companies struggle with their repurchase rates and struggle to get repeat customers to keep coming back for more. But there are things your business can start doing today to increase those reorder rates.
Want to know how you can increase your company's repurchase rate? Take a look at what you can start doing today to increase your repeat orders.
Increasing Repurchase Rates
What is a Repurchase Rate?
A repurchase rate, or repeat purchase rate, measures the percentage of your company's customers who come back and order from you again. The higher your repurchase rate number is, the better.
A rate of 0% means that none of your customers ever purchase from you again. A rate of 100% means all of your customers purchase again at least once. Your number will fall somewhere in the middle, but your goal should be to make it as high as possible. According to Shopify, a typical repeat customer rate is anywhere from 20-40%.
Using basic sales data, it can be simple to find out what this percentage number is, but it's even more paramount to understand why it matters and what you can do in order to increase this number.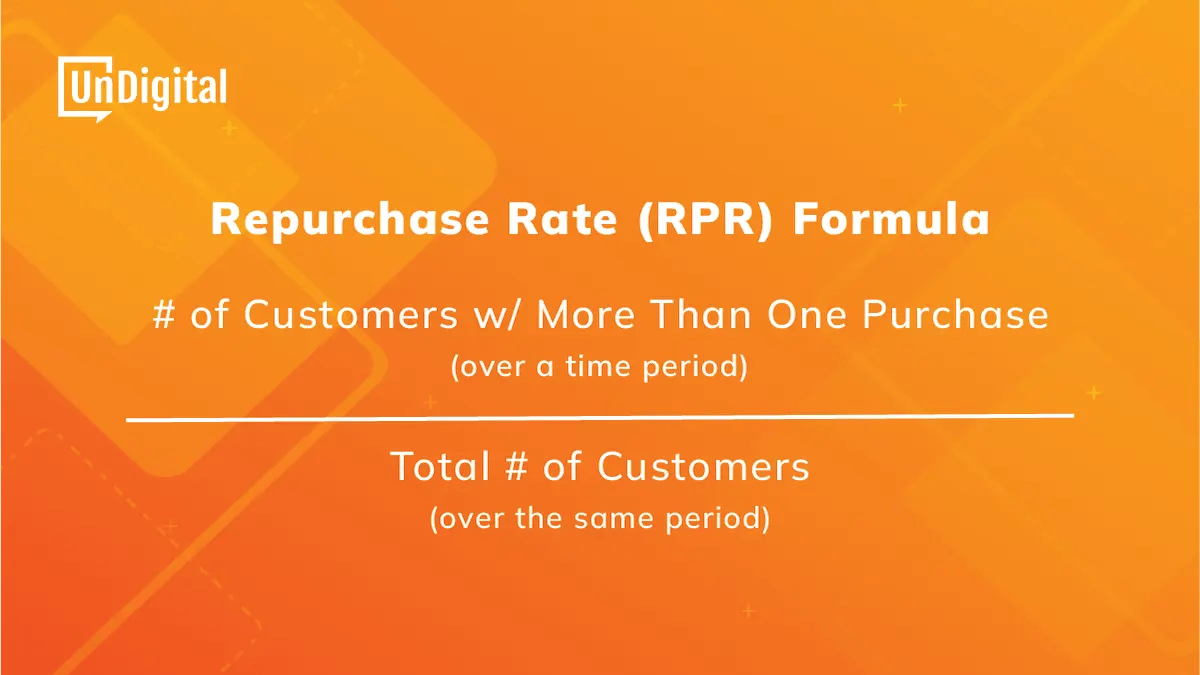 Why is Your Repeat Purchase Rate Important?
Simply put, repeat purchase rates are important because they mean more sales for your business. But there is more to it than that.
Customer acquisition, or getting new customers, is obviously an important part of your marketing budget with your Ecommerce platform, but it doesn't mean that repurchase rates should completely take a back seat.
However, repeat customers are extremely profitable and should be given their fair share of attention. Repeat customers are more likely to develop brand loyalty, meaning they will purchase from your Ecommerce site again and again because they like your brand and your product. It means you don't have to spend extra time, money, or effort marketing to them like you would for new customers.
When you have a higher percentage of repeat customers, they are also more likely to spend more on each purchase. In fact, research showers that they have a higher average order value than first-time buyers.
Plus, customers that like your products so much that they keep coming back for more, can help your business in other ways too. They are more likely to leave positive reviews, share your products on social media, and refer friends and family to your site as well—all of which is free marketing for your business.
How to Encourage More Repeat Customers for Your Ecommerce Business
Understanding the importance of reorder rates is only half the battle, it is also essential to know how to implement the right strategies to help you get more of these repeat customers.
Every Ecommerce brand is unique and has a unique type of customer, meaning you will need to find a strategy that specifically caters to your company's needs.
Here are some of the most prevalent strategies for encouraging a higher repurchase rate among customers.
Get to Know Your Customers
This is essential for any Ecommerce business. The more you really know your customers, their behaviors, and their buying habits, the easier it will be to cater to their needs and encourage more repeat business.
This data should be about more than just their purchasing habits, but their interests, demographic income, preferred shopping devices, and any and everything else you can learn about them. When you understand your customers, you understand how to keep them happy.
Plus, when you know your customers, it is easier to put the right products directly in front of their faces with personalized product recommendations.
For small businesses, you may be able to take care of this manually. However, large businesses with a CRM may want to seriously consider a data enrichment tool like Clearbit or Snov.io.
Optimize Your Checkout Process
Abandoned carts can be a very serious problem for Ecommerce businesses, which is why simplifying and optimizing the checkout process is so important. It will not only make things quick and easy for repeat customers who already know and love your brand, but it will simplify the process for new customers as well.
The design of your checkout page should be simple, straightforward, and easy to navigate. Shoppers should be able to save their carts so they can shop between tasks. You should also make sure that there aren't too many form fields and access to plenty of payment methods.
Failing to do these things can provide small barriers to checking out that leave customers frustrated—causing them to leave their carts behind.
Focus on Shipping
Another major barrier to a successful shopping experience is slow or expensive shipping. Customers want fast shipping for a low price. According to one study by Baymard Research, high extra costs like shipping were the number one reason shoppers abandoned their cart during checkout.
If your margins can cover it, offering convenient and low-cost shipping is a great way to encourage repeat customer visits. Your customers already liked your product the first time, and when they can get it fast and for a low price, it's going to encourage that repeat purchase even more.
Re-Engagement Emails
Re-engagement emails are an easy yet effective way to encourage your past customers to purchase again. The goal of the email is to engage past customers who haven't purchased from you in a while.
These emails typically do best when you personalize the message, suggest a product similar to the last one they purchased, or when offering a small discount code for coming back and purchasing again. It's a small effort that can go a long way in improving your repurchase rate.
Personalize Your Unboxing Experience
If you don't have an unboxing experience, you need one. Customers love getting a special package from brands and if your competitor starts sending them but you don't, it's going to cost you.
That being said, simply having an experience isn't always enough. To truly delight your customers, you need to start applying the same personalization tactics you use in your digital marketing machine.
Your customers want to be seen and heard. You want them to order from you more often. Give them something that shows how much you know about them and care for their needs.
Use their name in your marketing material
Speak to their order and give them some background
Give them discounts for products based on web activity
Send them a link to get a free sample or trial
Even better, use an In-Package Personalization platform that lets you do all of those things and track the results so you can prove ROI on your unboxing campaigns.
Conclusion
There are a lot of ways to start building your business and growing your Ecommerce store. Focusing on repeat customers is one of them. By placing a bit more emphasis on this sector of customers you can start seeing the steady growth your business needs to be sustainable in this market.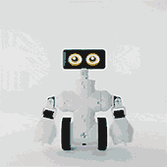 You've made it this far and you've learned so much. Congratulations!

If you're looking to learn more about marketing or Ecommerce in general, feel free to reach out to us at: solutions@undigital.com