Unboxing Solved
Whether you're looking to increase your followers or your reorder rates, you've come to the right place.
Frequently Asked Questions
Unboxing is the act of removing products from their original packaging. It is also a type of viral video content where consumers record some or all of their unboxing experience alongside their commentary. Marketers have taken notice of the rapidly expanding viral genre and have started to experiment with different facets of the unboxing experience to drive growth for their DTC brands.
Why is unboxing so popular?
Unboxing (both the genre and the experience) appeals to people on a number of psychological levels. To some, receiving a package can sometimes be like a micro-holiday.
They are excited to order.
They anticipate the arrival.
They excitedly unwrap and consume their product.
Furthermore, the experience of unboxing can lead to unexpected discoveries like samples, gift messages, steep discounts, and freebies.
With regard to the video genre, where rare or luxurious items may be out of reach for the average consumer, unboxing videos deliver those experiences to the masses for little to no cost.
What is an unboxing experience?
Unboxing experiences begin when a consumer first sees a package, continues through the removal of the product from the package, and ends when the packaging is disposed of.
There are three main phases of the unboxing experience:



Who has the best unboxing experience?
While "best" is ultimately a subjective term, some of the most unique unboxing experiences are delivered by Loot Crate, Tatcha, and Dollar Shave Club.
What is unboxing automation?
Unboxing automation is a type of marketing technology that enables teams to dynamically personalize the unboxing experience prior to consumer receipt. This type of automation typically involves collaboration between multiple parties including (but not limited to) a service vendor, fulfillment team, and a CRM platform.
As a relatively new concept in the world of martech, the current most prominent unboxing automation is called In-Package Personalization.
What is in-package personalization?
In-Package Personalization (IPP) is the act of tailoring outgoing DTC shipments to the end recipient. This can be as simple as featuring their name on a hand-written note or as complex as serving up limited-time offers on preprinted inserts based on their web activity.
At scale, companies who have yet to automate IPP often struggle to maintain the brand feature as it often requires significant manual intervention during the fulfillment process.
What makes unboxing so satisfyingly addictive?
The unboxing video genre enables people everywhere to experience products prior to purchasing or that may be otherwise unattainable to the viewer.
Whereas, the unboxing experience shares many of the same addictive qualities as gambling and special occasions. The recipient will almost always receive something (but they may not if their package is stolen) and the contents within the package may or may not be what they expected. Sometimes, the content within the package can greatly exceed their expectations leading them to experience a moment of elation.
It depends on the context. As a viral genre, unboxing videos around the Nokia E61 cellphone started gaining popularity on the internet in the 4th quarter of 2006. One could argue however that home videos of children unboxing birthday gifts had been popular for decades prior.
As a brand touchpoint, unboxing has been in existence since the dawn of gifting and commerce. You would be hard-pressed to lock down the exact moment in history when consumers first began to unbox products. That being said, as unboxing videos become progressively more popular, marketers must find ways to continuously improve and evolve their experience to maintain relevance in an increasingly competitive channel.
Can you make money unboxing?
In short, yes. The amount of money is largely dependent on the size of your audience, their interest in the product being unboxed, and the relevance your commentary adds to their consideration of the product.
On YouTube for example, long-term content creators with a focus on unboxing have reported generating approximately $2 to $4 USD per 1,ooo views.
DTC marketers building personalized unboxing experiences for brands can expect to see a lift between 5% and 25% on reorder rates. Depending on the value of their average transaction amount and monthly volumes, this could make unboxing one of the most profitable marketing opportunities for brands in the last 50 years.
How many subscribers do I need to start making money?
This is a complicated question because it assumes all subscribers and channels are created equal but they are not. To truly understand your subscriber goals, you need to first begin with their engagement rates.
Find out how many of your subscribers interact with your content on a monthly basis
Divide your average monthly revenue (from the channel in question) by the number of engaged subscribers. This will tell you how much revenue each engaged subscriber drives you on average.
Lastly, divide your monthly revenue goal by the average revenue of one engaged subscriber.
Now you know how many engaged subscribers you need to begin scaling your content machine and becoming more profitable.
What is another word for unboxing?
The word unboxing typically isn't interchangeable. Especially, as it relates to marketing or the viral video genre. However, some conversational synonyms for unboxing (as a verb) include:
Unpack

Unload

Take out

Empty

Uncrate

Unlade

Remove



How do marketers leverage unboxing?
Perhaps one of the most effective channels of the century, marketers can generate big wins from minor changes to their in-package personalization process. The unboxing experience a brand provides can trigger reorders and also drive millions of new brand impressions when an influencer video goes viral.
Because unboxing is relatively new as a KPI driven marketing concept, early adopters have found that simply having an unboxing experience is enough to 10x their DTC model.
More advanced marketing techniques apply concepts popularized in digital marketing. For example, unboxing automation tech can be used now to build a totally custom unboxing experience for each of a brand's customers. When applied properly, this level of customization can be used to create intimate and evolving brand relationships that customers are excited to consume and share.
What is unboxing in video?
Unboxing videos are a genre where consumers and influencers alike record themselves receiving, opening, and consuming new products. There is no set format but the most popular type of unboxing videos feature commentary relevant to consumers in the consideration phase of purchasing a product.
Popular Unboxing Articles
Mastering the Unboxing Experience For Your Brand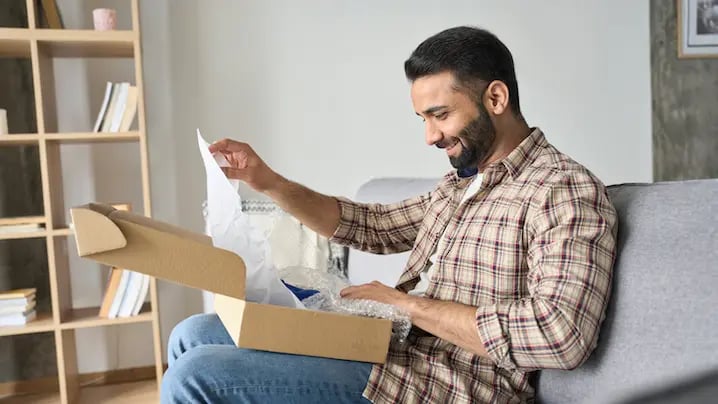 Mastering the Unboxing Experience For Your Brand
What is Unboxing in Marketing?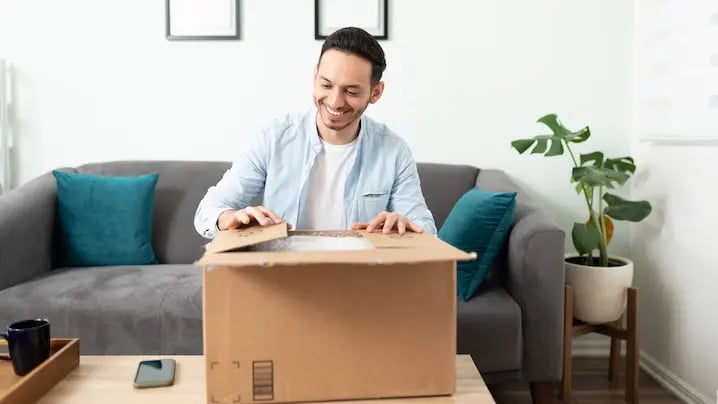 What is Unboxing in Marketing?
Get a Better
Unboxing Experience
Let us show you why name brands use UnDigital's platform to dynamically customize every outgoing package from their fulfillment center.