Selecting an Ecommerce platform probably won't make or break an online store, but that doesn't mean you should take your search lightly. Choosing the right platform is all about understanding your needs and—more importantly—the needs of your customers.
If you're just starting your search, you'll have noticed there is no shortage of options. Lucky for you, we've done the leg work already and we're here to share our findings.
So which Ecommerce platform would be the "best" for your storefront?

2022 Best Ecommerce Platforms

The short answer is whichever makes the most sense for you and your team. The long answer goes something like this...
In today's online retail market, brands are facing more new challenges than ever. While online sales in the US have jumped more than 40 percent year over year, in the wake of this change, the idea of brand loyalty has taken a turn for the worse.
With so much unfettered access to different products and brands online, getting sales is now coming down to creating a great customer experience. In fact, according to a study by Gartner, two-thirds of consumers will turn to competitors who offer a better experience when shopping for a product.
If you sell goods entirely online, this means you will need a web-based store that works for you and helps you create that ideal experience for customers. You'll need to consider everything from beautiful designs to enhanced security measures and easy checkout.
The right Ecommerce platform is the foundation of any successful online retail business, but that doesn't mean that all these solutions are created equal. The right platform is one that works for your unique brand and its unique needs, you just need to know what you're looking for.
Shopify
Perfect for the Busy New Business Owner
In the world of Ecommerce, very few names are as recognizable as Shopify. Designed with simplicity in mind, Shopify boasts a user-friendly platform where companies can create professional-looking online stores without any technical or design experience.
Shopify Website Sample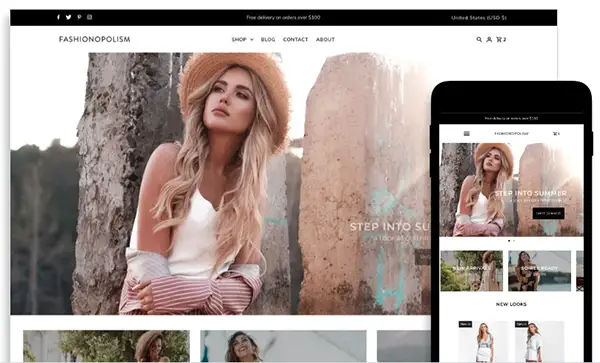 Shopify's savvy design platform comes with other features such as:
Support of a range of credit cards, meaning fewer payment conflict issues
Level 1 PCI compliance and 256-bit SSL encryption for added security
Features that allow users to sell everywhere, including social media, Amazon, and retail locations
Plus, Shopify users can manage every aspect of their store on-the-go, through the company's mobile app.
Not completely sold? Shopify offers a free trial, no credit card required, to test out its basic features first before diving in.
ShopWired
Designed for Those Who Also Have B2B Needs
ShopWired is quickly becoming one of the fastest-growing Ecommerce platforms on the market right now, thanks to its impressive lineup of features. This includes:
One-click upsells
Personalized products
Product import and export features
Digital products
Not to mention premium features such as abandoned cart recovery, which other brands charge for, come standard with ShopWired. Plus, for companies looking to grow their online presence (and who isn't), ShopWired comes with built-in rating and review features.
ShopWired Website Sample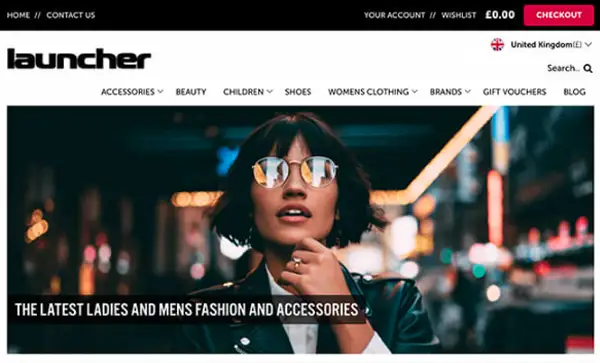 However, ShopWired shines particularly bright when it comes to B2B features. Shop owners can easily create trade accounts, credit accounts, bulk discounts and utilize other features that can simplify all B2B interactions.
Adobe Commerce (Magento)
The Platform for Companies Who Are Ready to Scale
As one of the most used Ecommerce platforms in the world, it should come as no surprise that Adobe Commerce (Magento) is filled with some of the most comprehensive features on the market.
This Ecommerce platform offers content management, mobile-friendly designs and advanced search engine optimization features as part of its platform. This means users cannot only launch an Ecommerce site, but easily market it and help it grow.
Adobe Commerce (Magento) Website Sample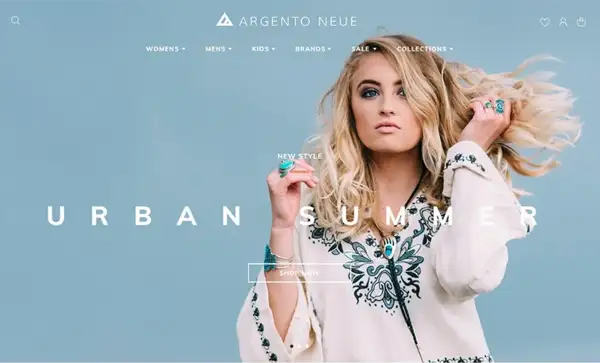 Speaking of growth, Adobe Commerce allows sites with up to 500,000 products and those that go through 80,000 orders per hour, meaning there is plenty of room to scale your business far into the future.
And since you'll be so busy scaling, Adobe Commerce even makes it easy to integrate its platform with other modules like Google Shopping, MailChimp and more—truly making this a platform designed with big growth in mind.
WooCommerce
For Companies Who Love WordPress
Ecommerce companies that love using WordPress to build their company's website likely already have WooCommerce on their radar. This free WordPress plugin was designed with Ecommerce in mind and enables business owners to turn their existing WordPress site into an online store for free.
WooCommerce Website Sample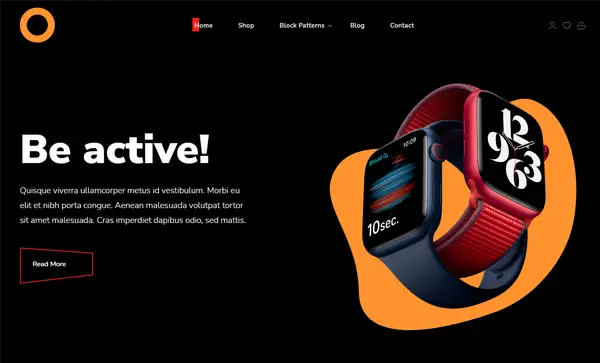 This is the ideal plugin for companies who want to sell a limited amount of brand merchandise or products online through their established company website, without creating an entirely new online store.
There are also additional paid features available through this open-source platform that can bring even more extras to your existing site. For simple, straightforward sales capabilities and a secure payment platform that you can add to your existing company website, WooCommerce has all you need.
Squarespace
Designed For Those Who Love High-Design
Entrepreneurs who want an effective, efficient, all-in-one solution for their Ecommerce company will love feature-filled Squarespace. This platform works as well for beginners as it does for larger brands and has everything you need to run your business's website—including hosting services available in all packages.
Squarespace Website Sample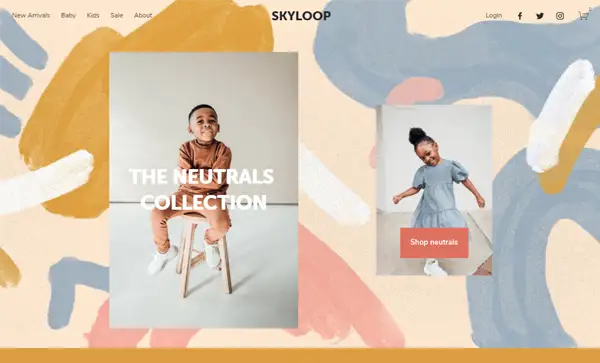 What other features you can expect from Squarespace?
Blogging Platform
Built-in SEO tools
Traffic Analytics
Ability to Integrate Popular Apps like Instagram, DropBox, and Google Maps
Mobile Editing
Plus, if high style is as important to you as high functionality, then Squarespace is a smart solution. It is known industry-wide for its award-winning designs and templates that bring a professional look to any DIY site.
Volusion
Perfect for Those With SEO on the Brain
For years, Volusion has cemented itself as an all-in-one solution for Ecommerce companies looking for a simple way to create their own online store. Designing pages is a breeze with plenty of themes and an easy-to-use design platform, but Volusion isn't only about looks.


Volusion Website Sample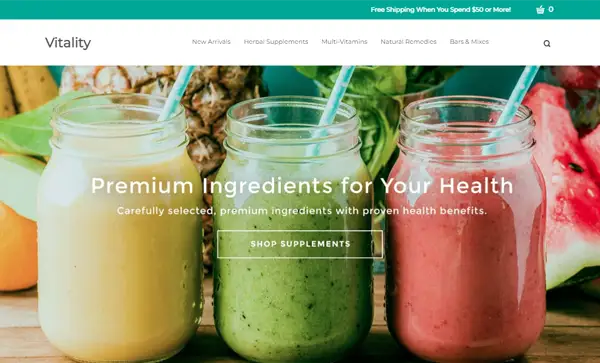 With this platform, you can create a customer-friendly shopping experience that includes a comprehensive ordering system, flexible payment processes, industry-leading security features, and more.
However, one of the most common reasons brands turn to Volusion is because of its powerful SEO tools. If you want to take your brand to the next level and put yourself in front of new customers, then these SEO features are exactly what you need to scale your business online.
Wix Ecommerce
Best For Beginners and New Businesses
The brand Wix was built on the idea that anyone can easily make their own website, and since first launching in 2006, they have only continued to build on that premise. Over the past few years, Wix Ecommerce has become the "go-to" solution for small Ecommerce businesses and self-employed individuals looking to get their products out there.
Wix Website Sample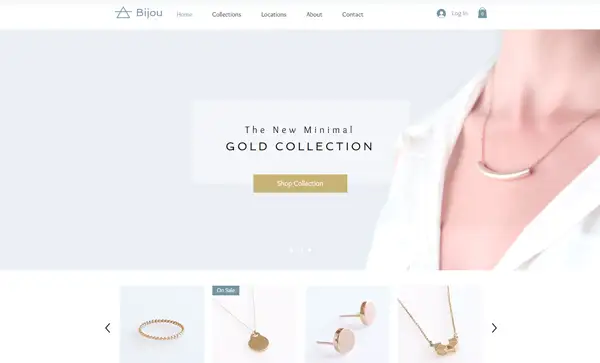 But don't mistake their ability to cater to the solo entrepreneur as a sign of weakness. Wix is filled with features including on-demand print services, drop shipping, and abandoned cart recovery.
Free themes, on-page support, and simple setup features make this the perfect beginner-friendly platform. Bigger businesses should just keep in mind that it has a 20GB maximum storage capacity that could restrict future scaling.
Zyro
Created for the Budget-Conscious New Entrepreneur
If you are dipping your toes into the world of Ecommerce, then chances are, you want a platform that offers everything you need to get started without a hefty price tag. This is where Zyro comes in. This website builder is not only beginner-friendly but affordably priced as well. Their basic plan is less than $5 per month and can give you everything you need to get started.
Zyro Website Sample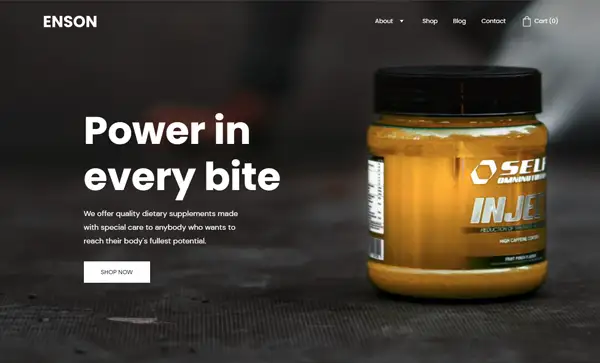 If you want something that is simple, straightforward, and to the point, then the Zyro platform is for you. It comes with access to more than 30 store templates, makes it easy to add and edit products, and will get you up and running fast so you can start making sales.
Elementor
Best for Business Owners Who Love WordPress…
But Don't Want to Code
If your website is already on WordPress and you've found yourself rather comfortable with its features, then a WordPress plugin is a great option to add Ecommerce solutions. However, the idea of coding may be holding you back. This is where Elementor comes in.
Elementor Website Sample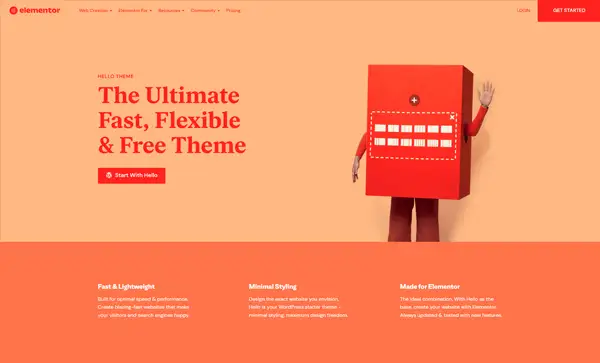 With Elementor, business owners can create stunning, one-of-a-kind Ecommerce WordPress sites without having to write a single line of code. Elementor even has unique widgets that can help you curate a better customer experience, including:
Product ratings
Product breadcrumbs
Custom Add-to-Cart
"My Account" features
Related product suggestions
Whether you want to design your site from scratch, use a website kit, or drag and drop into a template, Elementor makes it simple to deliver a professional look. Already used WooCommerce? Not a problem, Elementor works with that too!
Pixpa
Ideal For Those Who Want an All-in-One Solution
Pixpa is a website builder first and a great option for companies who want to create a feature-rich, mobile-friendly website but don't know how to get started.
Pixpa Website Sample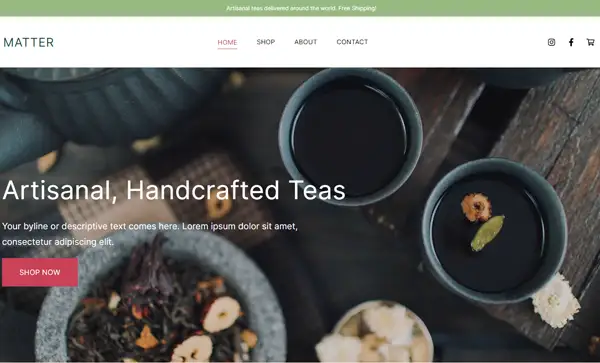 This platform has a beginner-friendly interface and comes with features such as:
Professional, mobile-friendly templates,
Inventory management and discount management services
Abandoned cart recovery features
Blogging platform with editor
Comprehensive SEO manager
All of these features work together to help not only create a website that wows, but one that offers an unparalleled customer experience for shoppers as well.
Conclusion
If it works, it works.
There's no denying it, the possibilities for Ecommerce platforms are pretty endless. You can maintain a phenomenal front-end site through most solutions, which all boils down to your available resources and customer needs.
Just starting but want to lead with your best foot? Give Squarespace a try.
Ready to move on from the simple storefront and need something with a wider variety of features? We would recommend Shopify.
Getting ready to take your Ecommerce empire to the next level? Adobe Commerce (Magento) may be right for you.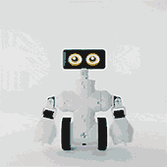 You've made it this far and you've learned so much. Congratulations!

If you still have questions about Ecommerce and Marketing, you can always reach out to us at: solutions@undigital.com