How to Promote Your Business: 7 Out of the Box Ideas

5 min read
July 1, 2022
7 Out of the Box Marketing Ideas
1. Use valuable content and storytelling to humanize your brand
Content is at the heart of a successful digital marketing strategy because it creates organic reach. People who land on your website because of your content are great excellent potential leads because they're searching for keywords related to what you have to offer, essentially pre-qualifying themselves!
Not only can content help you attract new visitors to your business website, convert them into leads, and build long-term relationships with them, it can also establish your business as an expert in the industry, increasing trust and brand awareness.
Content sharing allows you to connect your audience to your business. When your network shares your content on a regular basis, you reach broader audiences and increase brand awareness and brand recognition. To make your content more shareable, ensure that it's useful, that it evokes emotion, or better yet: both.
Using storytelling is a smart way to create content that evokes emotion. Storytelling means crafting a message centered on your customers rather than your brand. It allows you to tell your company's story in a more authentic way than you can with a regular sales pitch or promotion message.
So make your customers or your employees the real heroes of your story. Talk about the history of your business—how your company came to be and what made you develop specific products. Explain your values, what you stand for, and what motivates your team. Share the stories of standout customers. The more humanizing your message, the more likely your readers are to become customers.
2. Find your way into subscription boxes
Subscription boxes are becoming the new black of digital marketing, and are a brilliant way to promote your brand while also delighting customers who love a customized shopping experience.
In the last years, subscription e-commerce has registered 200 percent growth a year. Only in 2016, the largest retailers generated more than $2.6 billion in sales from this type of business. It's a cost-effective strategy to reach a niche audience that has a real interest in what you have to offer—think young people who live in urban areas and/or have increasing purchasing power.
Once you identify the right niche for your product, subscription boxes bring excellent ROI. They're more than just a way to attract new customers: subscription boxes can also help increase retention rates and lead to long-term customer relationships.
3. Learn how to promote your business with affiliate marketing
Affiliate marketing allows you to promote your products using the marketing efforts of influential customers. It allows you to reach a new audience through the social media channels, websites, and email lists of other people and organizations.
In simple words, with affiliate marketing you're getting a functional funnel to promote your business with small costs and without all the trial and error that comes with creating and optimizing a new sales channel. With a functional website and small sales team, affiliate marketing can help you can reach large audiences fast and increase productivity.
However, it doesn't mean you don't have to work for your results. You have to manage affiliate accounts, consolidate business relationships, update promotions and come up with innovative offers to hook new customers.
The real challenge in this method of promoting your business is finding the right people to work with. As a growing business, your reputation is your most precious resource, and you need to keep it as clean as possible both online and offline. Before you get started, set clear goals and put together a set of rules and best practices for affiliates so you can both achieve your objectives without putting your brand image at stake.
4. Partner with reputable online retailers
Selling directly to consumers, or B2C, is a pretty common online business practice, but selling through reputable retail partners can help you promote your business to even more people without draining your budget.
When you work with a reliable online retailer, you win by associating your brand with someone that has already gained public recognition and approval. Put simply, if a company like Walmart trusts you enough to promote you through their online store, then customers will generally see you as trustworthy too.
To get the most ROI from this concept, you should partner with multiple retailers. This way, you have several robust distribution channels, and if one isn't performing the way you like, you can always count on other retailers to ensure consistent business.
5. Create a killer influencer campaign
Influencer marketing is becoming more and more popular among advertisers. Better yet, with the rise of a new generation of consumers, this method of promoting your business will bring an even higher return in the next years.
Influencers help put you in front of audiences with specific interests. Being recommended or promoted by an influencer will increase brand awareness and engagement, but remember that it might not result in immediate conversions. After all, influencers aren't salespeople, they're advocates. They give you access to a valuable audience you might not be able to reach on your own and help you gain its trust. With this in mind, make influencer marketing part of your long-term strategy, and you'll see big wins down the road.
Your best bet is to choose micro-influencers that share your brand values so you can maintain an authentic voice. Why micro-influencers? According to Collective Bias, a top influencer marketing platform, non-celebrity influencers are ten times more likely to generate purchases than celebrities.
6. Enhance your social media presence with messaging apps and chatbots
If you already use social media to communicate effectively with your prospects, it's time to take your brand interactions to the next level with messaging apps and chatbots. Chatbots allow you to create a more personal interaction with your audience than most other social media tools. They give your followers the opportunity to communicate with you right when they need you, even outside working hours. When people get the information they want instantly, they're more likely to engage with your brand and buy.
If you're still not convinced about the effectiveness of instant messages, maybe understanding their popularity will help: a whopping 80 percent of businesses are expected to adopt chatbot by 2020! How many of your competitors could be among these companies?
Start using chatbots now to to step ahead of the competition and provide your social media audience with a better user experience—and get higher market share in the long run.
7. Use co-branding to increase sales and brand recognition
Co-branding is not a new concept, but because it typically requires significant planning, strategy, and capital, it's not as popular as simpler methods like search advertising. And that's exactly why you should jump on board!
Co-branding, or partnership advertising, is an excellent method to cut down costs without influencing the quality of your marketing messages. It creates exposure for your brand—partner with a large global company to reach more customers by sheer number, or with a niche brand that shares your brand's values to connect with a smaller number or more engaged customers.
One smart way to co-brand is with a package insert advertising campaign. Come up with a promotion, create an eye-catching package insert to spread the word about it, then connect with a retail partner willing to include your inserts in outgoing e-commerce shipments. It's a win-win-win scenario: your retail partner earns money, you get exposure to new prospects, and the customer gets a more exciting unboxing experience!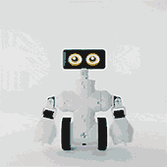 You've made it this far and you've learned so much. Congratulations!

If you still have questions about branding or marketing in general, you can always reach out to us at: solutions@undigital.com