Building an Ecommerce Business From the Ground Up in 2022

8 min read
January 3, 2023
In 2021, the Ecommerce sector was valued at $5.2 trillion globally, and it is expected to grow by 56% over the next few years, reaching $8.1 trillion by 2026. This rapidly expanding online industry offers a promising alternative to traditional retail business models.
While starting a successful Ecommerce business may not be the simplest undertaking, setting up all of your online business necessities is now easier than ever. Most people are drawn to starting an Ecommerce business because of the potential for huge profits and financial freedom, but getting to that level of success will take a lot of work and a great deal of planning.
So, what exactly is an E-commerce business? How much capital is required? And most importantly; how do you get started?
How to Start an Ecommerce
What is an Ecommerce Business?
Ecommerce is an abbreviation for electronic commerce, which, simply put, describes the purchase and sales of goods or services over the internet.
Some Ecommerce businesses focus only on services, while others sell physical products or even drop-ship or act as third-party selling services through different manufacturers. While a majority of Ecommerce businesses sell directly to consumers, there are also plenty of business-to-businesses Ecommerce brands making up the marketplace as well.
There are so many unique approaches to running an Ecommerce business and a number of different platforms that online companies can use to sell their products. While some online brands will sell products directly to consumers through a website or app, others will instead sell on larger marketplaces such as Amazon, eBay, or Etsy.
No matter how different brands decided to set up their Ecommerce business, there are important steps every online company should take to bring their business plans to fruition.
Steps to Starting an Ecommerce Business
There are so many factors to consider when starting your own Ecommerce business and it takes a lot of prep work to launch your online brand. Big ideas are great, but it's always best to start with the most practical steps. Use this checklist to make sure you've covered all the necessary milestones involved with bringing your Ecommerce business to life.
Step 1: Find Suitable Products to Sell
One of the hardest parts of starting an Ecommerce business is deciding which products to sell to your customers. Take the time to research your competitors thoroughly, get an overview of their overall performance, and use this data to understand how you can differentiate your business from the competition.
Once you have identified the products you want to sell, you need to validate them and determine their potential value in the market. This means taking your business model into account, whether you plan on offering a subscription service, white label, on-demand manufacturing, or anything in between.
Developing a solid business plan will give you a better understanding of your specific goals and the strategies you should use to achieve them. Brainstorming and goal setting are great ways to help generate new business ideas and identify market gaps that you can take advantage of.
Ultimately, the most critical step is to create a niche for your Ecommerce business and make certain you're locating a market large enough to attract eager customers who want to shop for your products online.
It is so important that you give this first step in the process the care and attention that it deserves, the right idea and research to back up that idea is the most important part of your business and what will set the foundation for your company moving forward.
Step 2: Choose a Name for your Business
Once you've decided what you want to sell, brainstorm a company name that will stand out in your industry. A great place to start is to look at other industry brands and make sure you're coming up with something unique. Your brand name represents your company so pick something simple and easy for customers to remember.
Branding helps your Ecommerce store stand out. Making a lasting impression is the key to getting repeat customers and making sure that your brand doesn't get lost in a sea of competitors.
It can be really difficult to separate yourself from the competition in the world of Ecommerce. Unlike brick-and-mortar stores, you don't have things like location or foot traffic working for you, so you essentially need to be able to compete with all of the internet. Use your name to your advantage to help you stand out from the crowd.
Step 3: Set Up Your Online Store
Before you launch your online store, learn the basics of search engine optimization to ensure your website and pages are well-optimized for search engines. Once you're familiar with the search engine, you can start building your store using a website builder.
There are numerous factors to consider when creating your online storefront, including:
A user-friendly design

High-converting product pages

Compelling product descriptions

Captivating product photography

Selecting your eCommerce color palette
The aim of your website should always be to acquire new leads and generate sales, so keep these goals in mind as you design a website for your brand, to make sure your site and your storefront are working for you.
If you don't have an online storefront, you can also run an Ecommerce business and sell products on existing retail websites such as Amazon, Shopify, or WooCommerce. These Ecommerce platforms allow you to customize designs, embed domains, manage inventory, streamline shipping processes, receive payments, and more.
Choosing sales channels that already have traffic is the most effective way for your business to reach new customers. It eliminates the risk of wasting time and money on a product before you've established a customer base. However, it can mean more competition, and you will need to rely on things like customer reviews to help you stand out from the competition, especially in more saturated markets.
Some brands will choose one method of distribution, while others may find success with both. The best combination of distribution channels not only depends on your product and target market but also on your skills and budget to build your own website. There is no one-size-fits-all formula for starting an online business, it needs to work for you, your market, and your goals.
Ultimately, your focus should be on finding a robust system that facilitates day-to-day operations and provides a seamless experience for your customers. Creating this type of trust among your customers is the key to your business and its ongoing success.
Step 4: Getting Your Products
At this point, you have decided what you will sell, how you will sell it, and to whom you will sell your product to. The next step is finding a way to get that product made.
Quality products strengthen customer loyalty and contribute to sales and long-term profitability. When customers trust your brand, they are more likely to make repeat purchases. This is also a good chance for your new business to get word of mouth through referrals to others.
Below are some options for getting the products your brand wants to sell:
Create your products

Partner up with manufacturers

Buying and reselling products

Capitalize on your expertise and curate a list of services you can offer.
Step 5: Promote Your Ecommerce Business
Now that you've launched your online store, it's time to market your Ecommerce business and start making sales.
You can employ a variety of marketing tactics including Google Ads, affiliate marketing, and social media advertising. These are fantastic ways to get the word out about your new business.
Ideally, you would want to take advantage of all the available marketing tools that come with your Ecommerce platform and optimize your website for SEO. When you are just starting, it's important to save money where you can, and SEO is a low-ticket way to get big returns.
It's critical to keep track of which marketing strategies work best for your business and adjust accordingly. Leverage consumer data to create more effective marketing campaigns to drive sales and profits.
Analyzing consumer behavior, such as purchasing patterns, can assist you in shaping features on your website that best respond to their specific needs and preferences.
Whatever you do, try to set yourself apart:
Provide something truly valuable
Use creative branding
Provide incredible customer service
Hone your unboxing experience
Tips for Starting an Ecommerce Business
Starting an Ecommerce business can be an exciting, yet daunting process. Working towards a long-term goal of building a scalable business that adds value to the market is crucial from day one. Here are a few simple pointers to keep in mind:
Start With What You Have
Concern over a lack of funding is the most common reason why Americans choose not to start a business. What many people do not realize is that Ecommerce offers flexibility that a brick-and-mortar store does not.
There are numerous options for starting a business with no money. Drop shipping is one of them as it doesn't require any upfront starting costs--just an entrepreneurial mindset, and the determination and hard work to bring your dreams to fruition.
Another big component of getting your Ecommerce business up and running quickly is to start thinking about ways to generate sales through creative marketing strategies. As your company grows, there will be opportunities to improve its operations as it scales.
Identify the Right Target Audience
Every brand, no matter what industry they're in, needs to know who their target audience is and essentially who they are marketing to. Understanding your target audience allows your company to concentrate its marketing efforts on key market segments and prioritize the groups most likely to buy your products or services. This way, you can efficiently drive traffic to your sites, generate leads, and convert them into paying customers.
Invest in Multi-Channel Marketing
As you continue to build your brand, it's time to start investing in multi-channel marketing. The process of selling products or services through multiple channels is known as multi-channel marketing. With this approach, brands may sell their goods or services via their Ecommerce website, social media platforms, marketplaces, or mobile apps.
This competitive advantage enables Ecommerce businesses to increase brand exposure and engage customers in ways that are tailored to their specific needs and preferences. Accessibility ensures that retailers do not miss out on sales opportunities.
How Much Does it Cost to Start an Ecommerce Business?
Starting an Ecommerce business can cost as little as $100, although that number can obviously be much higher. The amount you need depends entirely on your business model, size, and industry.
The good news is, it is relatively easy to get started with limited startup capital. For example, if you want to sell on Amazon, simply create a seller account and ship your products through their fulfillment service. There are no upfront costs for selling on Amazon unless you want them to handle returns.
Approaches such as these allow aspiring entrepreneurs to test the waters before launching their own online businesses. For a more detailed look at these associated expenses, check out this detailed breakdown of the costs associated with starting an Ecommerce business as a guideline to help you get started.
Conclusion
The Ecommerce industry is rapidly growing, and so are the opportunities to find niches within this market.
If you've been thinking about starting an Ecommerce business, there is no better time than the present to start following these steps toward your more successful future.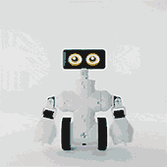 You've made it this far and you've learned so much. Congratulations!

If you still have questions about Ecommerce or fulfillment, you can always reach out to us at: solutions@undigital.co