Ecommerce Content Strategies - The 2022 Essentials

5 min read
September 29, 2022
No matter what type of online business you run, in today's virtual market, content is king. To stay engaged with your current customers, and reach new ones, you need to be constantly creating new content.

However, content for Ecommerce companies can be tricky, you need to find the balance between marketing your products, providing value, and creating relationships with your desired audience.

Sound a bit overwhelming? Don't worry, it isn't as bad as it seems.

Here are five proven Ecommerce content strategies that will work in 2022 and beyond. Are you ready to see what these strategies can do for your brand?


Top 5 Ecommerce Content Strategies
Why is Content So Important?
To put it simply, content is important because it can help Ecommerce companies in a saturated market stand out from the competition. Chances are you have plenty of competitors with similar products and stores to you, but it is your content that can help you stand out and engage potential customers.
It is one of the most cost-effective ways to build actual relationships with your customers and generate authentic brand loyalty. It will also help boost those sales. However, content marketing can be tricky, and at times, overwhelming—particularly for those in the Ecommerce space.
Here are a few Ecommerce content strategies that will give you a strategic advantage over the competition.
1. SEO Topic Clusters
Chances are, by this point in your content journey, you've already heard a great deal about search engine optimization (SEO) and you should already have a blog that you use to help boost your rankings. However, SEO on its own is a huge topic to tackle and is truly connected to virtually every type of content marketing.
If you want an SEO strategy that is effective not only in organic search performance but in conversions—then SEO topic clusters are a great place to start. A topic cluster is essentially creating content around a central theme.
There is one "pillar post" which is a blog post that covers all of the topics in the cluster. Think of
this as the central hub to a wheel. Then, you create multiple other blog posts that cover related subjects. Each of these smaller, more focused "topic blogs" elaborates on the subjects highlighted on the pillar page. They all should include internal links to one another as well as links back to the original pillar page.
This is topic clustering.
This is the ideal structure to help boost your website rank, thanks to the backlinks on each cluster page. It requires time, detailed topics, and quality content, but it is a proven strategy that works to get organic customers interested in your brand.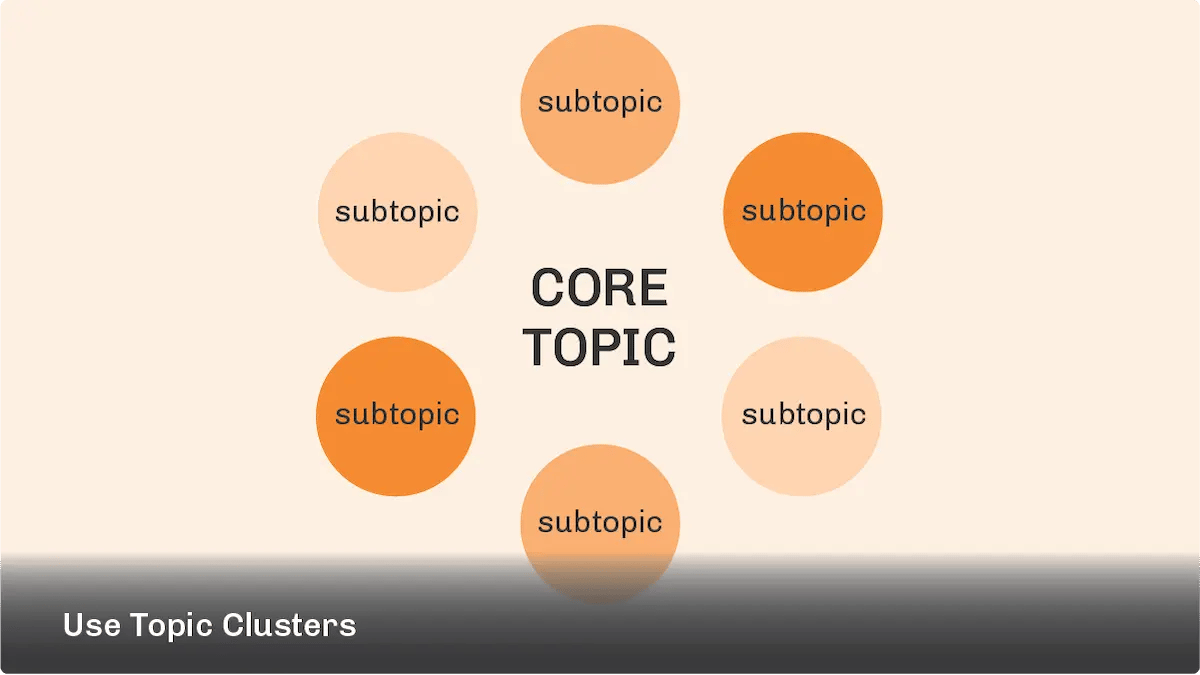 2. User Generated Content
As the name suggests, user-generated content is content that real people create about your products. This is essentially how influencer marketing was born.
User-generated content is particularly effective for brands in the Ecommerce market because it shows real people using your real products—like a live-action review. User-generated content acts as a type of word-of-mouth marketing, and thanks to social media it can come in several different formats.
Here's how to encourage user-generated content:
Partner with influencers for paid user-generated content
Develop a dynamic unboxing experience to drive organic social shares
Post user-generated content on your social media feed and encourage others to be featured as well
Start a campaign to encourage customers to leave reviews after they make a purchase
Create a social media hashtag around your brand to encourage customers to use the hashtag
Develop a contest that encourages customers to submit their photos, videos, or other content online
The idea is for potential customers to see current customers using and talking about the products that your company sells. The more user-generated content you can get, the better.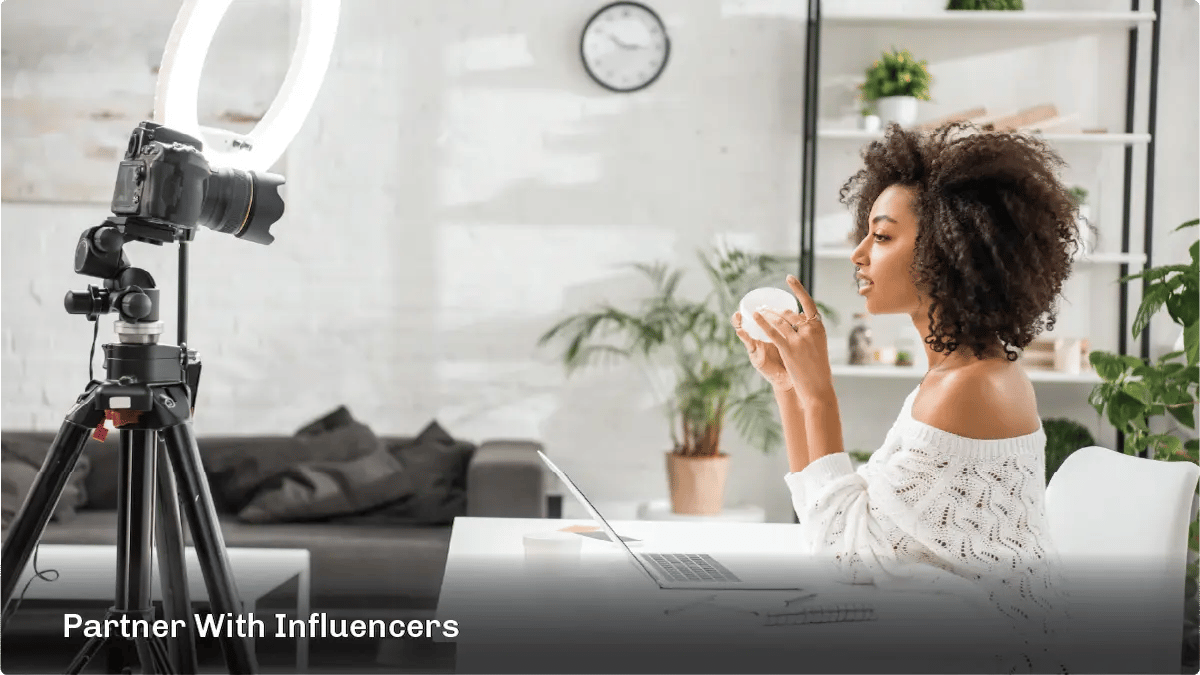 3. Infographics
Blogs make great content for SEO purposes, but not everyone has the time or the bandwidth to sit down and read an entire blog. This is where infographics come in. They are an effective way to convey information visually and make it easy to understand and quick to digest.
Infographics are the perfect form of content to share on social media, while still being able to drive traffic back to your website.
But how do you come up with the subject for your infographics in the Ecommerce space? Gift guides are an easy and effective way to promote your products and provide consumers with valuable information they can use.
Gift guides can help customers make purchasing decisions, while you highlight your products. While they are particularly effective around gifting holidays, you can create an image-based gift guide featuring your product for virtually any type of occasion.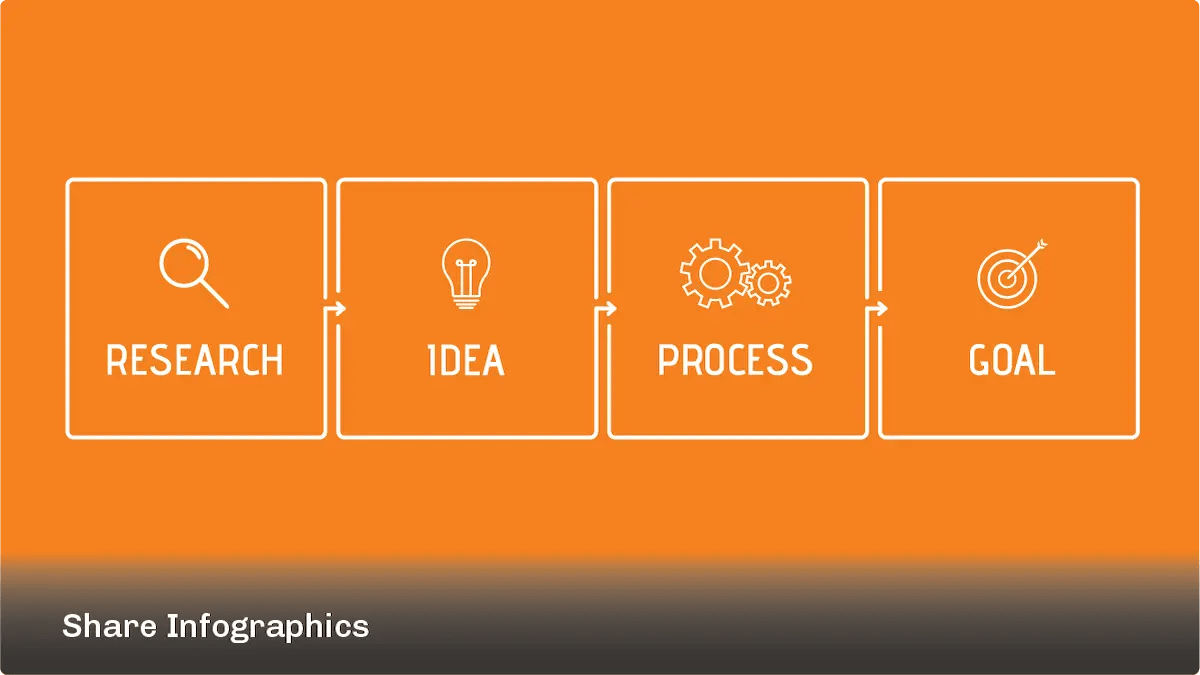 4. Content Hubs
Content Hubs are another must-try content strategy for those in the Ecommerce market. If you haven't already heard of content hubs. They are a centralized location on your website made up of curated content surrounding a specific topic.
The concept is similar to a topic cluster (like you might see in your blog structure) but content hubs can have everything from social media content and blog posts to videos and everything in between—all designed with promoting your brand in mind. The key is just to make sure that all the content in this hub is about one central topic.
Content hubs are much more diverse than a blog and contain different forms of media than just articles.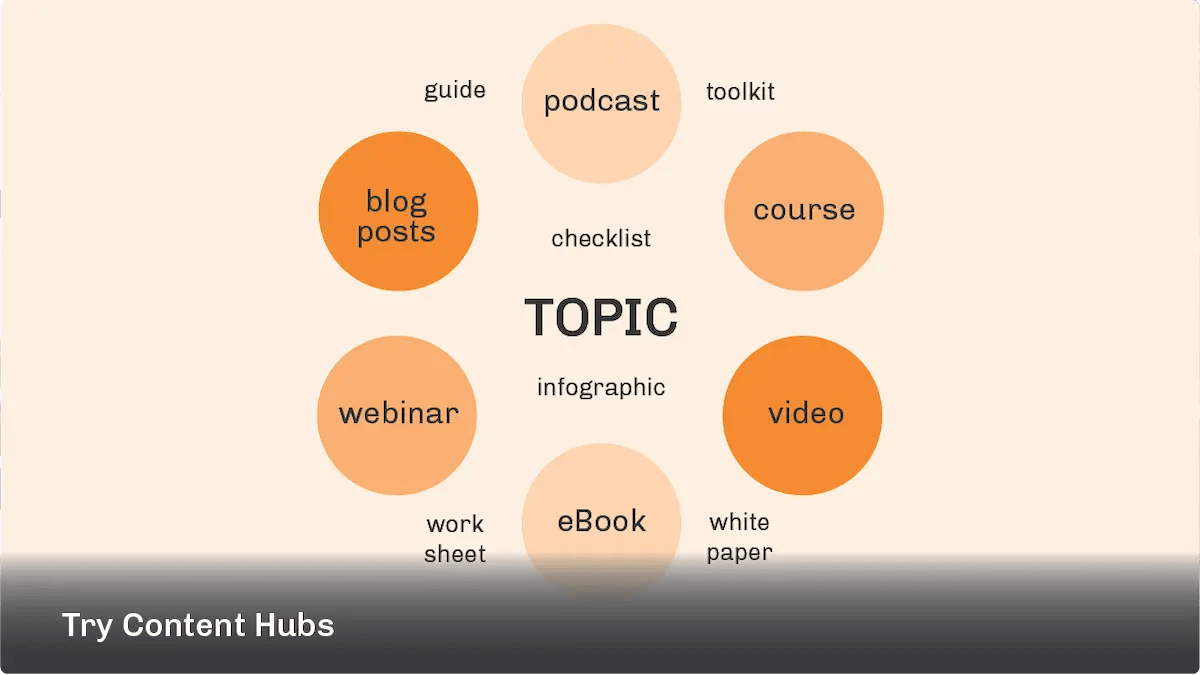 5. How-To Videos
This is one of the fastest-growing and most popular forms of content in the Ecommerce space. People already flock to YouTube videos to learn how to do things, so why not capitalize on this for your Ecommerce brand?
You can create video content that will market how to use your products and help educate your current or potential users. If you create tents, show your customers how to set the tent up. If you sell makeup, create a video on makeup application tips.
If you feel as though it would be difficult to create a "how-to" for your particular product, you can also do an "unboxing" video that highlights the different features of the items you sell. For example, if you sell a candle, it might be difficult to create content on how to light that candle. You can, however, create a video unboxing your candle and highlighting some of its unique features and packaging.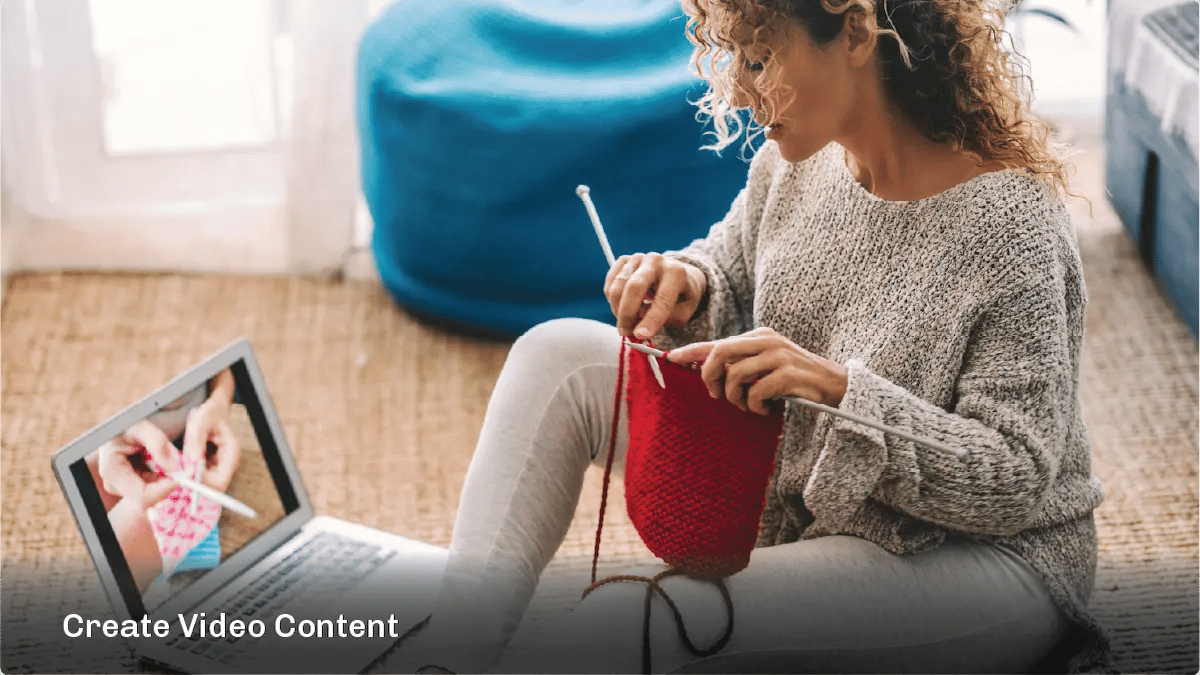 There is nothing as important as content in today's digital marketing environment. The more content you can create around your Ecommerce brand, the quicker your products will get in front of your next best customer.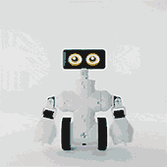 You've made it this far and you've learned so much. Congratulations!

If you're looking to learn more about marketing or Ecommerce in general, feel free to reach out to us at: solutions@undigital.com