For many online businesses today, increasing customer loyalty is a big part of building their brand. However, creating this type of relationship with customers is often easier said than done. One of the leading ways online brands are curating this type of loyalty is through packaging inserts or packing inserts.
These often unexpected, but simple inserts are one of the most straightforward ways to foster new relationships with new customers, add promotional value or spread awareness. Brands just need to know how to utilize them.
Ready to see for yourself how packaging inserts can work for your brand? Let's get started.
Ecommerce Package Inserts
What Are Packaging Inserts?
Packaging inserts can be any type of add-on to your customer's Ecommerce order. Perhaps it's a sticker, postcard, handwritten letter, flyer, or even a small item like a keychain. A great packaging insert is personal to the brand and the brand's unique identity.
It can create a relationship between the customers and the brand. Inserts can be precisely targeted to customers, personalized, include discounts, or encourage repeat orders. Here's what else inserts can do for any brand:
Could encourage reviews or social media mentions
Can encourage more purchases with time-limited offers
May help get rid of old stock by targeting those looking for a deal
Can be a great way to encourage referrals
Inserts can be made for pennies
Plus, these inserts can be easy to use, and cheaper than digital retargeting—and they work. Since you are already targeting existing customers who know your company, these inserts are more likely to lead to conversion rates than blind targeting. Inserts can be for every customer, or select customers, depending on the type and style of insert you choose.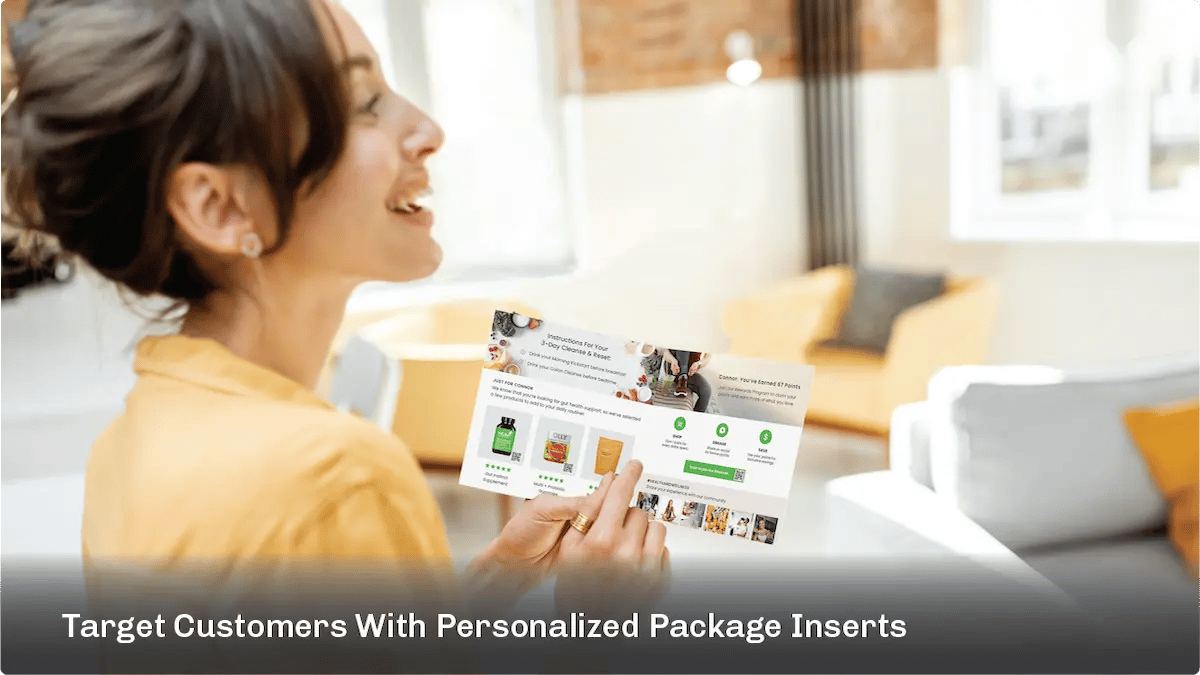 Tips For Creating Attention-Grabbing Inserts
No matter what type of packaging insert you decide to use, one of the most important components of creating a great insert is making sure it grabs people's attention so they notice the insert.
Use bold colors or graphics. A plain insert is going to get thrown away with the packing slips.
Don't include inserts with too many calls to action, they are less effective. Do one thing at a time. A piece of paper that is a discount code, sharing code, free shipping, asks for a review, and encourages a social media post…isn't going to be as effective.
Keep track of what packaging insert a customer has received and switch it up the next time, you can track this all in your Ecommerce CRM.
Use creative copywriting to grab their attention. Bold headlines and simple calls-to-action work great as well.
Use recycled paper or eco-friendly inserts to promote your brand's sustainability efforts.
Your messaging and delivery have a lot to do with the effectiveness of your packaging inserts. Once you've narrowed down your message, it's time to get creative with the insert itself.
What Types of Packaging Inserts Can Ecommerce Brands Use?
One of the many great things about packaging inserts is that they can virtually be anything. Stuck on what to include as an insert? Here are a few popular suggestions for inserts that are sure to be a value-add.
Discounts Offers
Looking for the most popular and straightforward types of packaging inserts? Discount offers. Instead of sending out a blast email, include them right in the packaging box to make certain your customers get them while they're already thinking about your brand. Plus, it leaves them with a tangible reminder of your company.
Discounts can come in several forms. It can be a code for free shipping on their next order, a code for a certain percentage off, or a coupon code to give to a friend where both parties get a discount. Just make sure you aren't always using the same coupon code. Rotate codes or send out personalized codes, otherwise, people may try to continue to use discounts without receiving the coupon.
Make sure that you aren't overusing discounts either—it can devalue your brand. You want every customer to feel special when they get your discount code.
A discount code is a perfect way to also encourage customers to make another purchase. These coupons can be small and cost-effective but can deliver great returns, more sales, and loyal customers.
Samples
Samples are a great way to surprise your customers and offer them something as a "thank you." If you can send out samples, this will not only provide your customers with a nice freebie, but it will introduce them to products they may not have tried before and could even help you make a sale.
Packaging inserts like this help customers feel special and are low-cost items that can deliver big results. While traditional paper inserts are great and definitely have some value, they are easier to dispose of the gifts. Your free samples and little presents may stay around longer than a piece of paper.
Now, samples aren't for everyone, for example, if you're a furniture company, you can't exactly send free sofas out with every order. However, you can get creative when it comes to samples and perhaps include fabric swatches for other items in your line or accents such as pillows. The key is to provide your customers with something for free that will also encourage them to become repeat customers.
Return Labels
This is one that may seem both like an obvious insert and one that is counterintuitive, but it's still a fairly non-creative, but important insert to consider. Why would you want to encourage your customers to return an item? Because shoppers prefer brands that make returns easy.
The easier you can make returns, whether it's through a pre-paid label or an easy return code, or a QR code that makes returns simple—the better. You can do the return labels on your own, or partner with different companies that will handle the return process for you. The key is making sure your customers know that you've taken care of some of the legwork for them.
Value-Add Guides
Customers are always looking for additional value, whether it's more insight from an industry pro or a freebie add-on. However, any easy way to use inserts to your advantage is to include value-add guides, such as tip or trick guides. This is one of the best ways to help your customers get the most out of your products.
What can be included in a tip or trick guide?
Info on how to dispose of the products.
Tips on unexpected ways to use products.
Info on how to style a certain clothing item.
Styling suggestions for home products.
Insight on how to clean or care for items.
Tip and trick guides aren't just great ways to bring more value to your customers, but they can also help customers have a better appreciation for and understanding.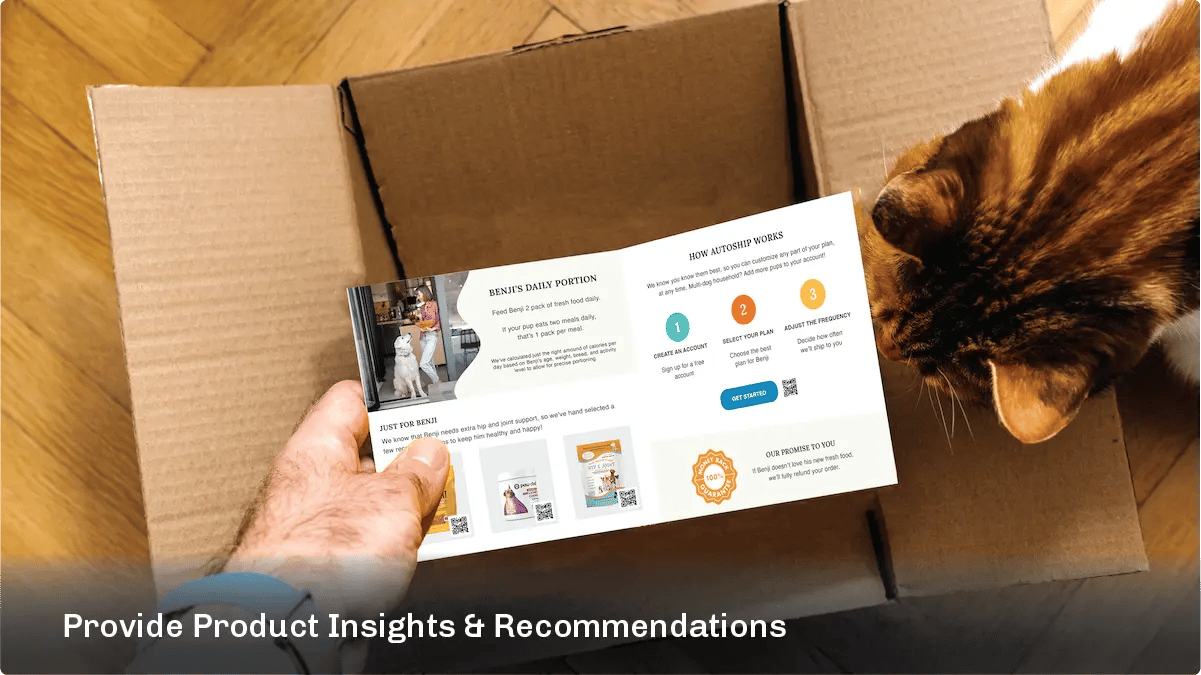 Social Share Requests
For a lot of customers, as soon as they get their package, the interaction and relationship are over. But it doesn't have to be that way. Packaging inserts provide the perfect opportunity to ask for a product review or for customers to share your brand on social media.
You can ask customers to post reviews out of the goodness of their hearts, enter them into raffles for leaving reviews or making posts, or you can offer them a discount code for sharing your brands or products. This is a great way to get important reviews and start creating a community of fans on social platforms.
Just make sure to ask nicely, or offer some incentive for your customer's ongoing support
Reusable Inserts and Small Gifts
Small gifts provide a similar type of value to customers, without the salesy undertones. The gift can be small and simple, like a branded sticker or bottle opener, however, you don't even have to spend that much.
Reusable paper goods are also a great budget-friendly way to leave an impression and provide an insert that can be used again, such as a bookmark, a paper coaster, or a gift tag. An air freshener, or wardrobe freshener are also creative, attention-grabbing inserts.
There are so many cost-effective personalized products out there that can bring that little extra edge to each of your packages.
Personalized Thank You Cards
This is one of the easiest and simplest inserts to add to your customer packages. A handwritten thank you card is simple, thoughtful, and easy to do. Plus, it's a gesture that can help build loyalty. A simple card with your company logo and a small handwritten note thanking customers will go so far and give your products a personal touch.
In addition to choosing products that go on branded stationery, here are a few tips for writing meaningful thank-you note inserts:
Include the customer's name.
Be sincere and express your gratitude.
State your reason for sending the note.
Mention specific details such as their product.
Take time to allude to working together in the future.
Close with a warm yet professional sign-off.
Sign every thank you note personally.
Thank you notes like this can go right in your packaging and will quickly help your customers feel appreciated for their business. It's a small touch that can go a long way, particularly for small businesses that have the bandwidth to write individual notes for every purchase.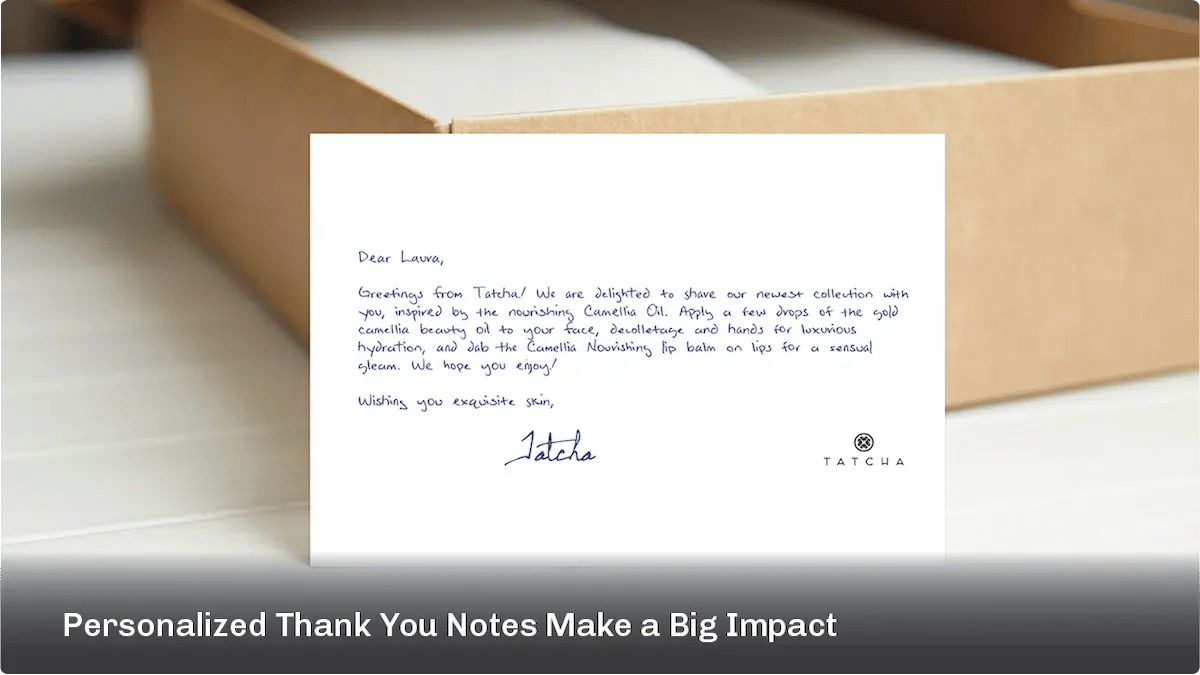 Packaging inserts are a simple step that any Ecommerce company can start taking today to build their brand and create better relationships with their customer base.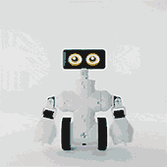 You've made it this far and you've learned so much. Congratulations!

If you're looking to learn more about marketing or Ecommerce in general, feel free to reach out to us at: solutions@undigital.com