As we settle into this year, chances are there are quite a few "to-dos" on your list, and this probably includes a new Ecommerce marketing plan. Every business, no matter what industry you are in, needs to have some type of marketing plan to help you outline the strategies you are using to attract and retain the right type of customers.
However, creating a successful Ecommerce marketing plan can be more difficult than it seems. The good news is we're here to help you with the basics and give you an outline for how to create an Ecommerce marketing plan that will work for your company's current needs and future goals.
You don't need a whole marketing department to create a plan for your future marketing efforts—you just need a little extra insight. Want to learn more about creating an Ecommerce marketing plan?

How Do I Build an Ecommerce Marketing Plan?
Creating an Ecommerce marketing plan doesn't have to be as daunting as it seems.
Before you get started, you just need to gather some information on your company and lay out some of the most relevant information you have on your company. Just split up your marketing plan into the following sections: an executive summary, objectives, mission statement, target customers, situation analysis, pricing, and fulfillment.
Let's break them all down.
Executive Summary
First things first, you need an executive summary of what will be involved with your Ecommerce marketing plan or a brief overview of what's in the document. This is an essential component of your Ecommerce marketing plan as it will give a broad overview of your plan and a brief look at some of the key strategies that you'll be utilizing to achieve your desired results.
Objectives
What are your goals with your marketing efforts? You should have a clear objective of what you want to achieve with your marketing plan. Your goals and objectives should be clear and concise, and while they should push you to work hard, they should still be obtainable. This is the best way to make sure that you have goals in place that seem realistic and will keep you on track.
The right goals and objectives are essential to motivating your team.
Mission Statement
Your mission statement and value proposition will help steer you in the right direction and answer a few essential questions about your brand and what you are working to achieve with your marketing efforts. Your mission statement should answer the following:
Who you are

What you do

What you don't do
A clear mission statement should be used as you build an Ecommerce marketing plan. Being able to articulate these facets of your business will help you keep a clear objective as you pick and choose what type of marketing messages you are crafting.
Target Market of Customers
You know what type of marketing messages you want to create and what your objectives are—but you still need to know to who you are delivering those messages. If you don't know who your target customer is, you won't know how to launch an effective campaign.
Here are what characteristics you should define with your "target customer.'
Age

Gender

Location

Purchasing Power

Spending (or online shopping) behaviors
Some brands will detail general information about this target market of consumers, while other brands will create an "avatar." This is a fictional individual that represents someone who would be your ideal customer.
Situation Analysis
The situation analysis section of your Ecommerce marketing plan details a thorough assessment of your company's current position in the market. This includes how the company has been performing, how they are stacking up against the competition, and what the shopper experience is currently like.
This should include the overall marketing plan, such as focusing on new customer acquisition or customer retention and why that is important. During this section, it's important to be as thorough and honest as possible. Even if certain components of your situational analysis aren't flattering, being forthright will only help your company's growth.
Pricing
Research should be done on your company's pricing and current positioning in the market. It is important that your price point, specifically as it relates to your industry, provides real value to your target audience of consumers as a way to increase customer loyalty.
It's important to make sure you aren't forcing products on your customers that they would feel are overpriced. This is where your target market of consumers comes in, the products should seem well-priced based on the demographic you are targeting.
You will constantly be going back to rest and refining your pricing and positioning, but it's always better to have a plan upfront as part of your marketing initiative.
Fulfillment Process
How you distribute and fulfill the orders that you have and how you plan to do this as your brand evolves and grows. This may mean packing and shipping yourself, using a third party, or overseeing a small department.
Make sure to write out how you plan on fulfilling and distributing your products now and into the future as you grow.
All of these elements may not seem directly related to your marketing efforts, but they are essential to creating a detailed plan and getting a realistic look at where your company is now and where it will be in the future as your marketing efforts take hold. This is where you start laying the groundwork for the future of your business.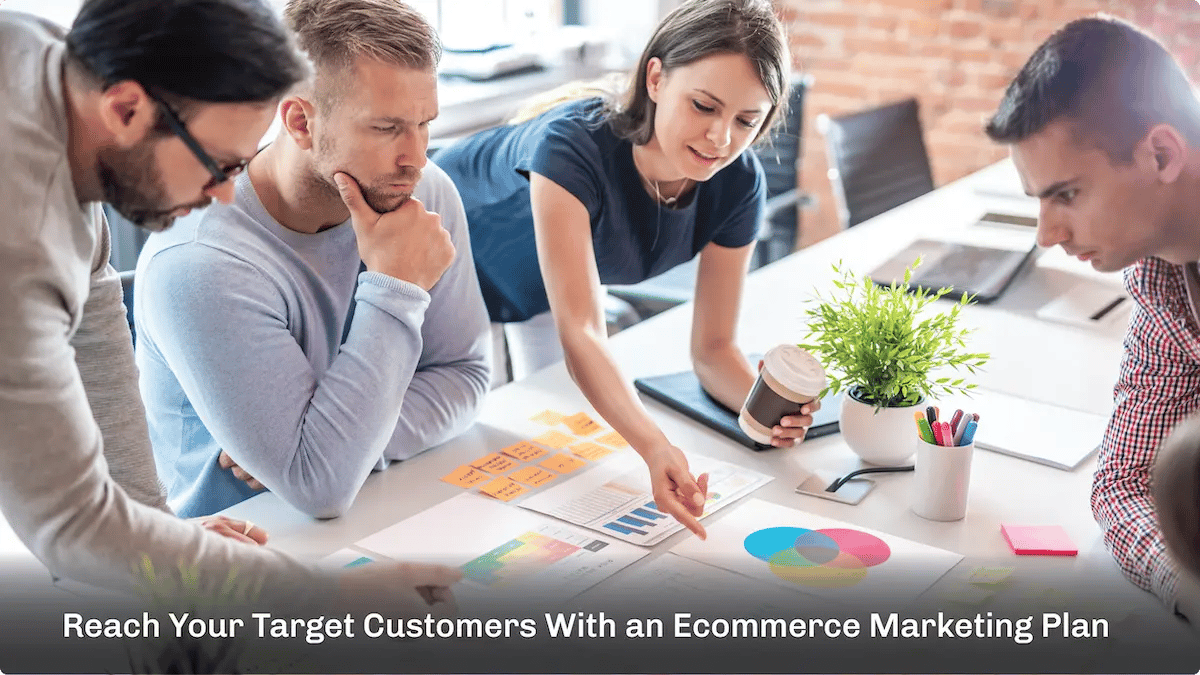 How Do I Execute an Ecommerce Marketing Plan?
Now that you have an idea of what is involved with an Ecommerce marketing plan, it's time to start executing this plan and bringing it to fruition. You've detailed all of the nuisances of your company and highlighted what makes it tick, now it's time to highlight the action steps involved with how you will bring this marketing plan to life.
Some brands can build a simple Ecommerce marketing plan, just by laying out the aforementioned sections of a detailed plan. However, other brands may need a few more action steps to understand their marketing funnel.
This is one of the most common and straightforward ways to execute a marketing plan through an active RACE sales funnel.
Plan
Everything always starts with a plan. After you gather and lay out all of the important information you need about your company, it's time to create an execution plan.
Assess your current situation. Look at what marketing efforts you've tried and how they performed, as well as where your businesses could have been better. At this time, you should also look at what opportunities you missed.
For many Ecommerce companies, the best way to create a plan is to assess your performance from the previous year and highlight your strengths and weaknesses. Write out the following statements:
All of your current digital marketing activities

Your strengths, weaknesses, opportunities, and threats (use the

SWOT Analysis

)

Outline your marketing goals

Make a list of the needs, wants, and expectations of the target market you highlighted before
Reach
Now it's time to grow your audience.
Make a plan not only for growing the audience you are marketing to but how long you believe this will take. This all involves understanding your brand, products, and services, as we talked about earlier, but then building awareness about this brand among the general public.
This can be difficult in the highly saturated and competitive Ecommerce market.
Focus on action steps you can take to use online media, ranging from social media and blogs to your website content, to drive traffic to your site.
Here are practical ways to expand your reach:
Define your key brand message.

Embed campaign tracking tools so that you can review performance.

Perform keyword research in your industry to highlight potential keywords and phrases.

Identify the appropriate channels for promoting content.

Define a budget.
In today's digital shopping era, Ecommerce marketing means being present in the right channels. The industry is competitive and the internet is filled with different companies, your goal is to stand out among the crowd.
Act
Now it's time to act. This includes prompting interactions and grabbing the attention of your target audience. You need to know what will get their attention and make them take action to show interest in your Ecommerce store.
This is all about generating leads, don't worry so much about getting these individuals to make a purchase quite yet.
This stage is aimed at encouraging interactions to result in lead generation. During this phase, you want to review any existing landing pages you have to make sure you are maximizing all of your data capture opportunities. You should also review your customer' current journey to assess what turns a customer into a valuable lead.
Convert
You have leads coming to your website, visiting your social media site, and landing on your landing pages—so what's next? It's time to focus on converting those leads into paying Ecommerce customers.
Ask yourself, what activities you are engaging in will persuade your audience to take the next step and turn from interested parties into paying customers.
Create a more customized experience that includes product demos, optimized mobile browsing, and LiveChat

Establish a communication process between your development and marketing teams

Enable a well-tested checkout process along with free shipping on certain orders

Ensure you are using high-quality images of your products and fast loading time

Use testimonials, social proof, and limited coupon codes
Customer conversions are important, and little details like this can end up delivering a large boost to your ROI.
Engage
The final step in bringing that marketing plan to life? Engaging.
Your goal as an Ecommerce brand is to convert sales, yes, but also to retain that customer and make sure they continue to purchase from your brand.
And how do you do this? You engage.
This final stage in the funnel is where you will focus on keeping all of your hard work going. Here's how you can do this:

Keep adding value to your brand experience to encourage repeat purchases

Build loyalty by improving customer satisfaction

Establish multi-channel customer service processes to keep shoppers happy

Identify potential post-sale customer data to help re-market your brand and build relationships
From there, the most important thing that you can do is to continue to measure and track the effectiveness of your Ecommerce marketing plan. This will help you keep track of what you are doing, and how your efforts are performing and give you the opportunity to tweak your methods as needed to reach your brand's goals.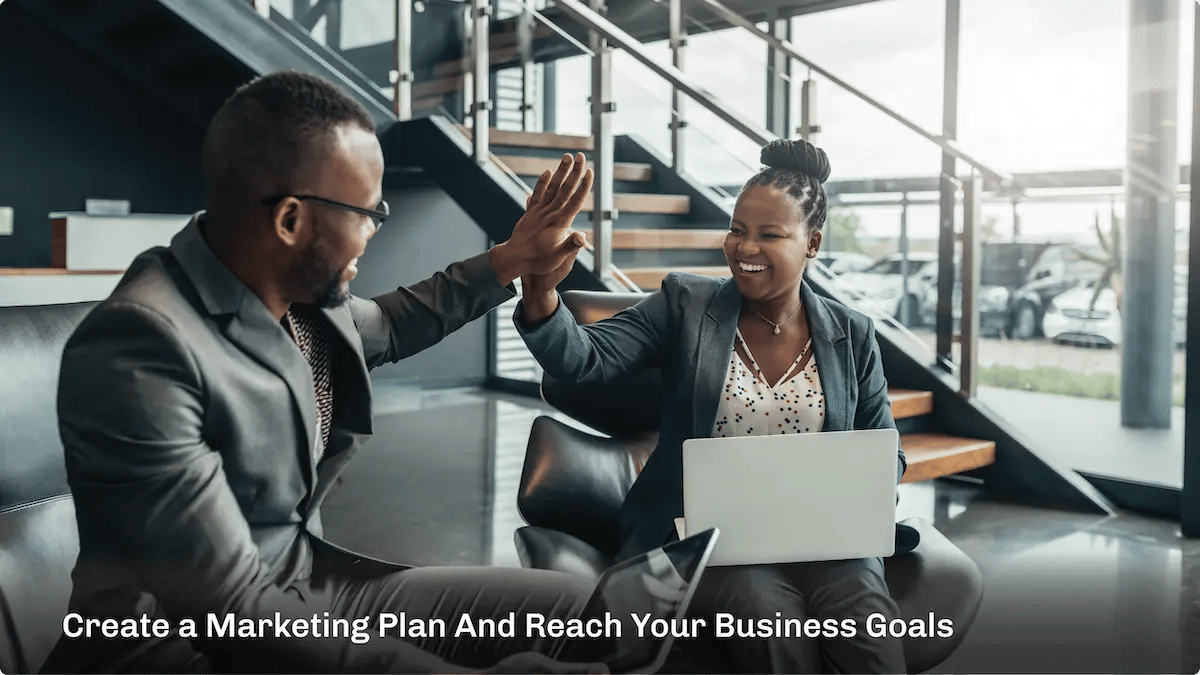 Conclusion
A successful marketing plan will take some time and effort to develop and execute, and for certain Ecommerce companies, some areas of this will be easier to execute than others. No matter what approach you take to creating an Ecommerce marketing plan, a detailed outline will help you reach, interact with, convert, and engage the type of customer that you need.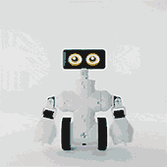 You've made it this far and you've learned so much. Congratulations!

If you're looking to learn more about marketing or Ecommerce in general, feel free to reach out to us at: solutions@undigital.com