Ecommerce Marketing Strategies That Actually Work

7 min read
September 20, 2022
When it comes to building a successful Ecommerce company, launching your online storefront is only half the battle. You also need to create meaningful relationships with potential buyers so you can start growing your sales and building your brand.
However, Ecommerce marketing strategies can differ from marketing in other domains because you may not always have a physical storefront to work in tandem with. This can make it difficult for consumers to find or experience your products and when they do, it's online.
So how do you drive demand for your offering and build lasting relationships without ever seeing your customers in person?
Ecommerce Marketing Strategy
Understanding Ecommerce Marketing
Before you dive into some of the best strategies for Ecommerce marketing, it is important to understand what Ecommerce marketing is. Ecommerce marketing and digital marketing are not mutually exclusive terms, meaning business owners shouldn't assume that all forms of online marketing will work for their Ecommerce business.
Ecommerce marketing casts a wide shadow, and instead of focusing on formal definitions of this term, it is best to focus on what Ecommerce marketing does. When implemented properly, Ecommerce marketing will accomplish a few different things.
Place your Ecommerce company in front of your target audience
Drive traffic to your Ecommerce website
Make it easy for new or potential customers to find your Ecommerce site
Convert visitors into customers
Reengage past customers so they want to buy from you again
Deliver current customers relevant offers and information to encourage them to make sales
Encourage bigger, regular orders from shoppers
Simply put, effective Ecommerce marketing will ensure you get sales so your company can thrive.
As an Ecommerce business owner, your primary goal with online marketing is simple—increase sales. With every strategy under the Ecommerce marketing umbrella, driving revenue should be your ultimate goal. With this in mind, here are proven, effective strategies that you can start implementing today that work in our current market.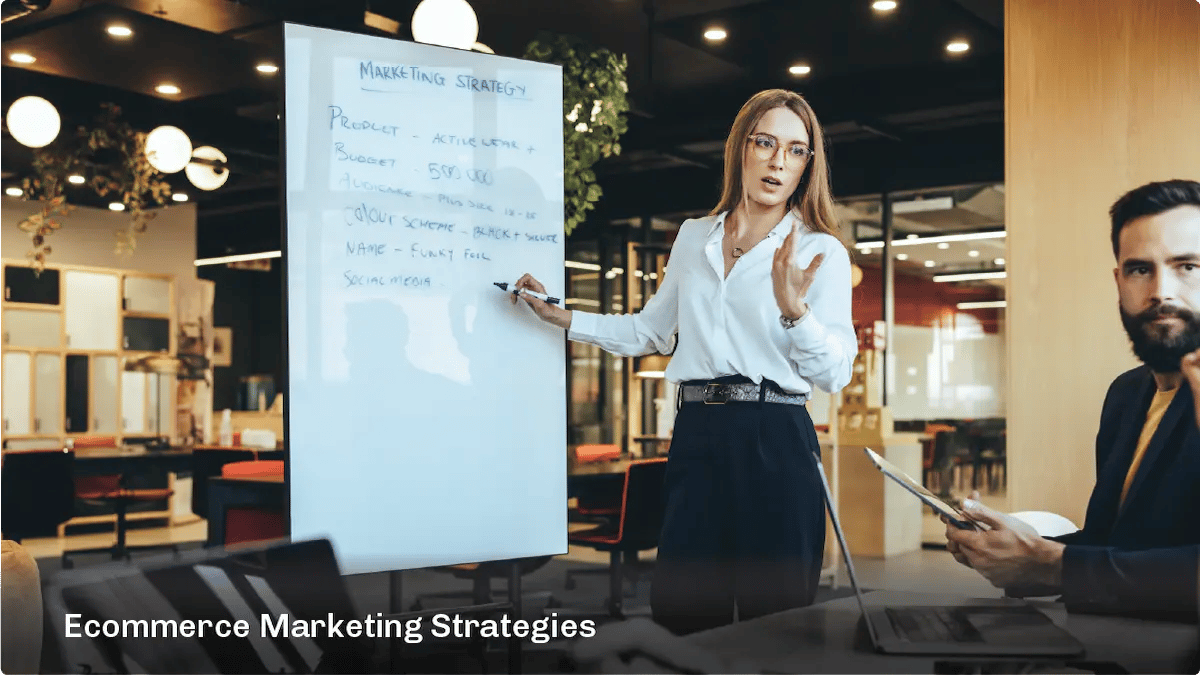 Make SEO a Priority
Search Engine Optimization (SEO) has been and continues to be one of the most effective strategies for expanding online reach. As an Ecommerce retailer, the goal is to make sure that your products appear in the top Search Engine Results Pages on popular search engines like Google.
SEO is effective because it brings more organic traffic to your website, allowing your business to focus on customers who are truly interested in what you have to sell. Optimizing essentially comes down to researching and using keywords that are relevant to your business. Keyword research is simple, straightforward, and can help you find the right words to use online, so that search engines pick up your content.
The higher up your product is in search engine results, the more likely potential customers are going to click on your product page. In fact, one study from Backlinko found that the top spot on organic search engine results was 10 times more likely to get clicked than the result ten spots down. This is why SEO is important.
Optimizing everything from your product listings to website content and adding blogs and posts all featuring relevant keywords will help your ideal customers find your business. One major consideration here is time. SEO takes time and lots of it. If you haven't started building on this strategy, you likely won't see meaningful results for weeks or several months.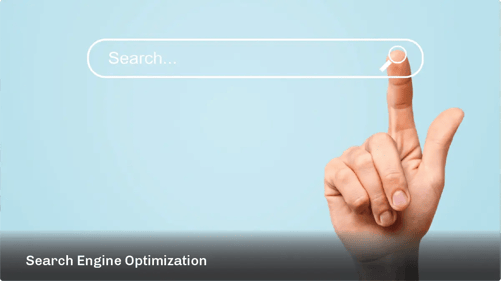 Pay Per Click Ads
Pay Per Click (PPC) ads are an 'oldie but a goodie' in the world of online marketing and continue to be one of the primary forms of online advertising for businesses of all sizes. PPC marketing is easy to scale, has a great return on investment, allows you to control spending, and, most importantly, it works.
Commonly, PPC ads are launched through Google or Facebook, and as the name suggests, you only pay for the ad when a potential customer clicks on them. Google shopping ads are particularly popular for Ecommerce businesses as they put specific products directly in a potential customer's line of site.
For example, if a customer types "purple scarves," into Google, they will get shopping ads that feature different purple scarves along with their price, reviews, and places to buy each product. As an Ecommerce business, you can pay to have your purple scarf appear as one of these suggested ads and quickly appeal to more customers searching for your specific product than ever before.
If you use Facebook, on the other hand, you can target specific types of users and specifically hone in on your targeted market of consumers to get your products in front of the type of customer you want to market to.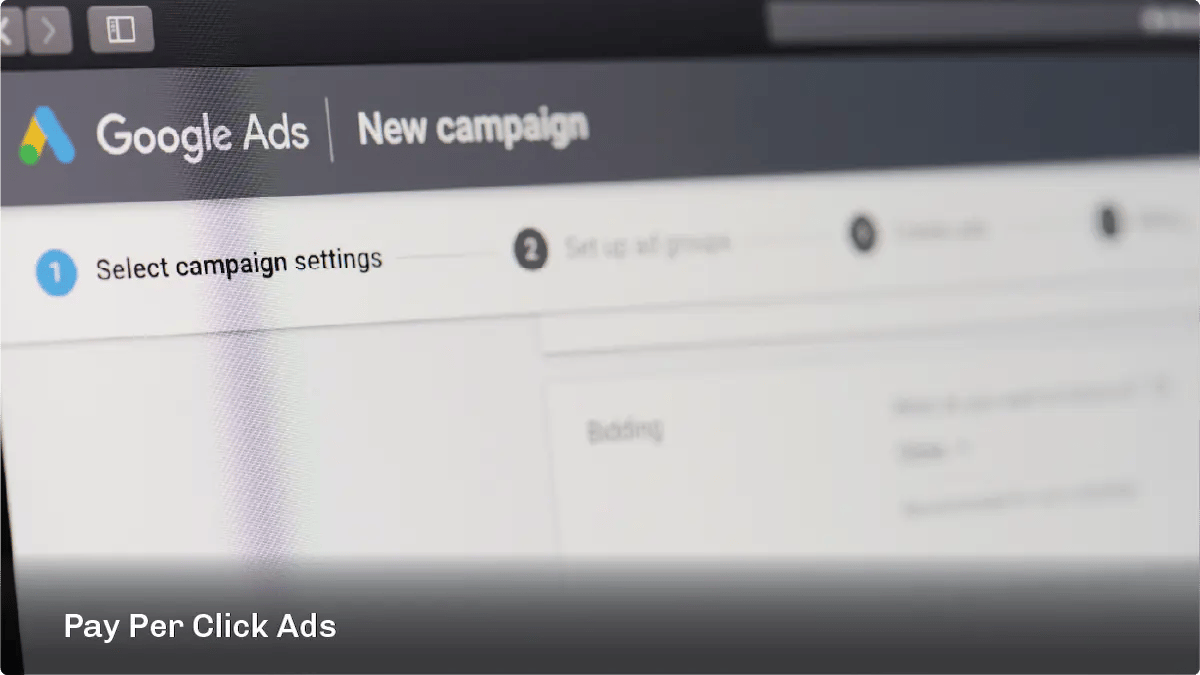 Influencer Marketing Campaigns
Whether you love or love to hate the influencer boom, there is no denying that this form of online promotion is making major waves in our digital work. Influencer marketing and Ecommerce businesses pair perfectly together and can help get your products in the eyes of relevant, potential customers while building brand awareness.
Influencer marketing is essentially word-of-mouth marketing on steroids. Influencers are pseudo-celebrities on social media and when they promote your product or services to their trusted audience of consumers, their followers listen.
You pay influencers with products, discounts, or traditional cash payment and they will promote, use or talk about your products on their Instagram page. They also utilize other marketing channels like Facebook, TikTok, and YouTube.
While influencer marketing works in all types of industries, it is particularly prevalent in the Ecommerce space. In fact, according to Influence Marketing Hub, 54.1% of brands who use influencer marketing are in the Ecommerce space.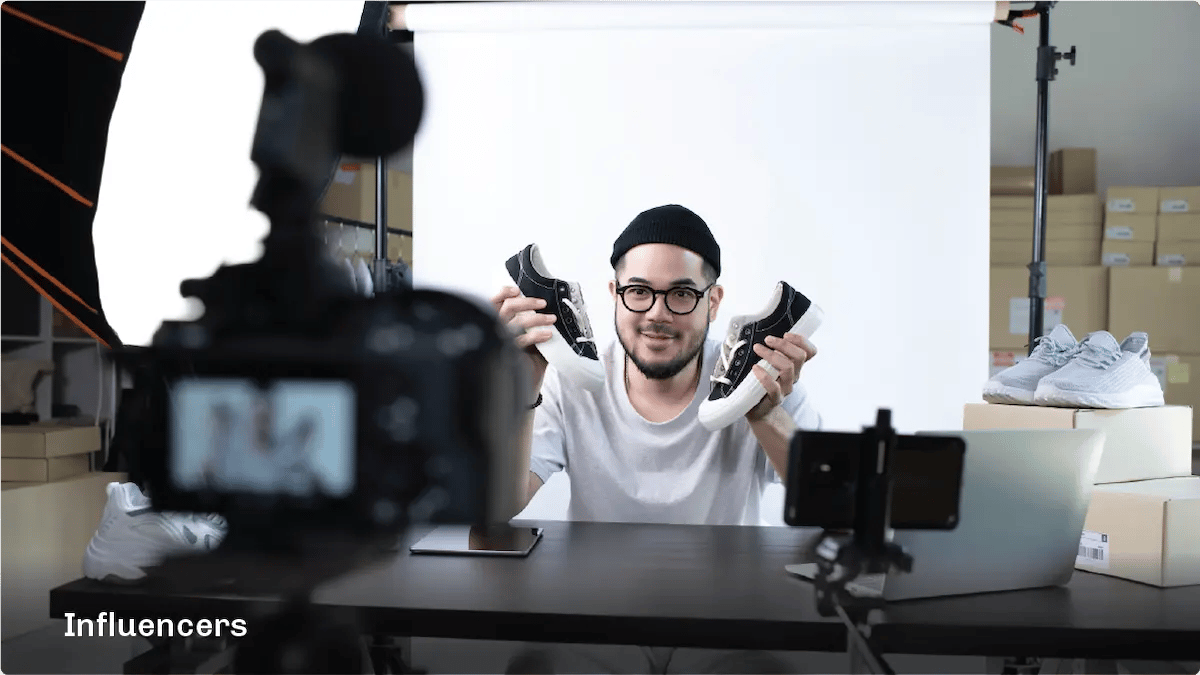 Email Campaigns
Social media gets a lot of attention in today's digital marketing landscape, but it doesn't mean that email marketing has lost its appeal, particularly when it comes to promoting Ecommerce sites. Email marketing is cost-effective and proven to make sales and generate repeat customers—especially in the Ecommerce world.
Email marketing is more direct and intimate, and it allows you to share more photos, promote more products and showcase more promotions than you could with a social media post. Your goal should be to garner as many email subscribers as possible when launching your campaign, and with Ecommerce businesses, the easiest way to do this is to offer a small discount incentive for customers to sign up.
This will help build loyalty and encourage them to buy more than one item from your store, and chances are, they won't go back and unsubscribe after using their discount code. Using strategies like this to build your following is an easy and effective way to make sure little reminders about your Ecommerce store are going right to the inboxes of your customers.
A word of caution here for those of you exploring the cold email route. Don't use your company's primary domain. If you value your team's emails being received by prospects and customers alike, just don't do it.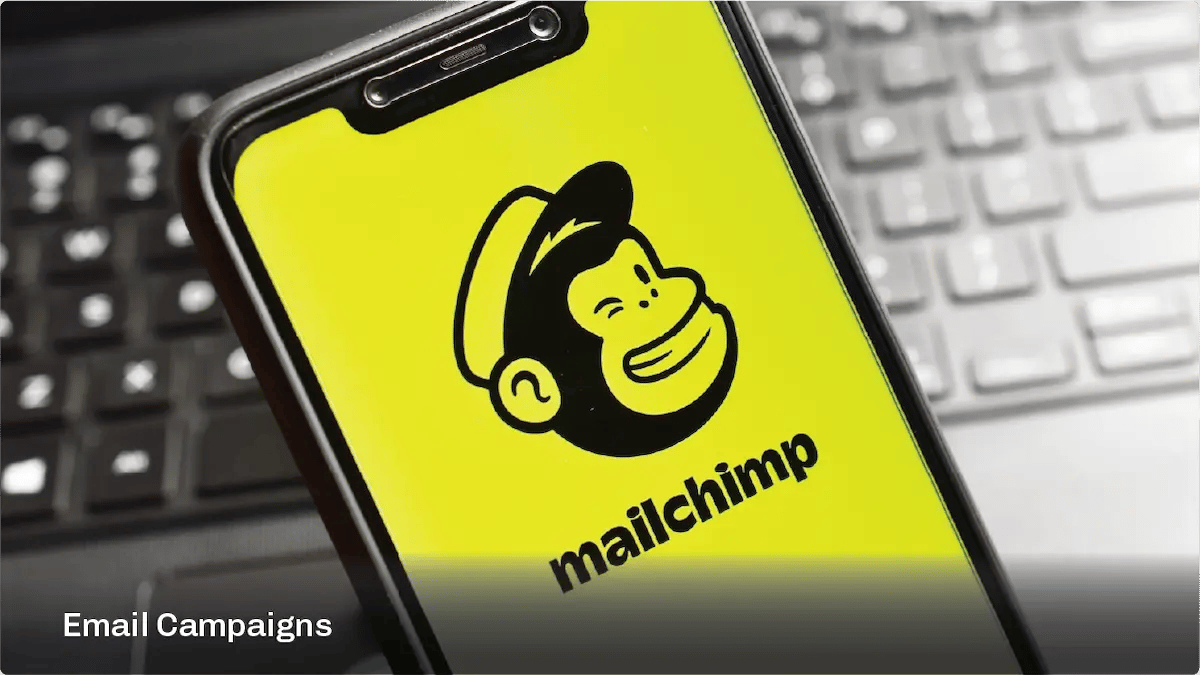 In-Package Personalization
As an Ecommerce business, you need to seriously consider personalizing your unboxing experience. Personalization in marketing is going to be what determines your model's viability over the next decade. The vast majority of consumers expect personalization and companies who have implemented personalization technologies across the board make roughly 40% more than their standard competitors.
Digital personalization is an easy win but what about dynamic personalization at the point of unboxing? You've likely seen the viral videos of highly personalized unboxing experiences but there's a reason only a handful of brands create these today.
People think—mistakenly—that it's too difficult.
When it comes to implementing in-package personalization, you're going to hear several reasons for why it "can't" work at your organization. Even though the technology is simple, it's still new and there's a good deal of confusion around how it works.
Some of the common misconceptions you'll run into are:
"It slows down fulfillment."
"Our team is too small to handle personalization at scale."
"The ROI isn't there."
But the fact of the matter remains, these are all misconceptions.
In-package personalization prints instantly at packout.
It doesn't require any additional staff because it's automated.
There is overwhelming ROI when you automate the processes.
If you want to meet the current standard in Ecommerce, you need to master the unboxing experience. If you want to thrive in Ecommerce, you need to figure out how to dynamically personalize every outgoing unboxing experience.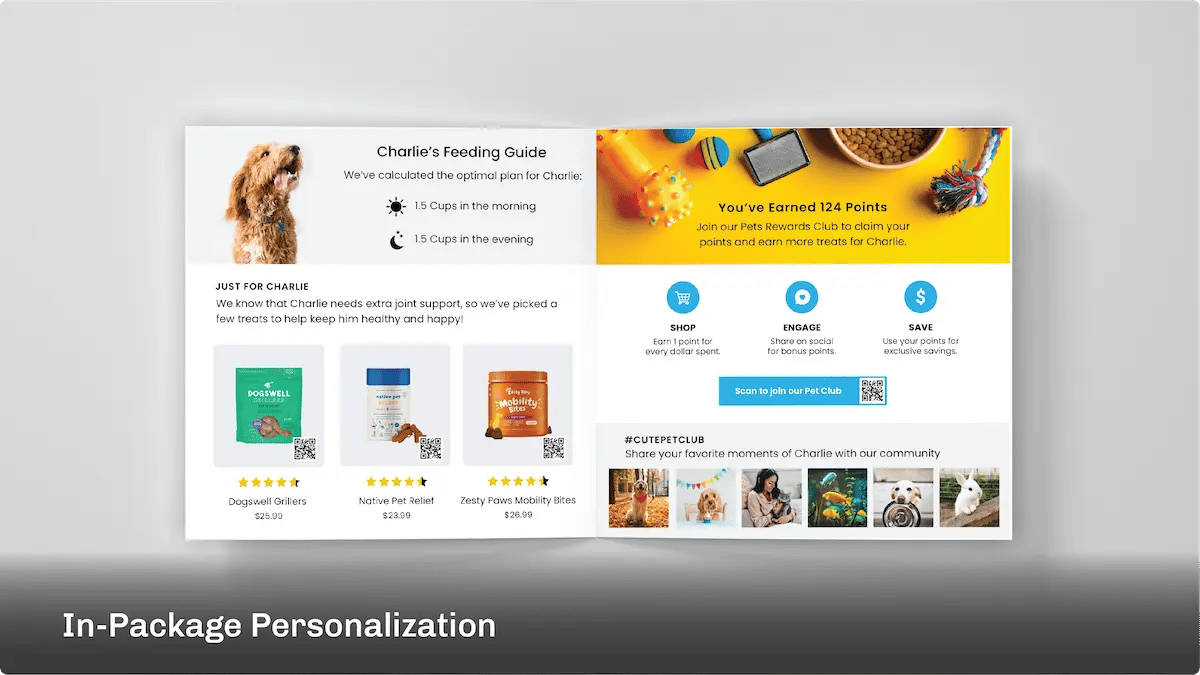 Conclusion
Your Ecommerce business may live and breathe online but your customers still crave a sense of connection with your brand and how you create that connection is a matter of personal preference.

There's no one-size-fits-all solution and we recommend trying a little bit of everything (in most cases) until you pin down the combination that works best for your model. You already have quality offerings—now it's time to find the right marketing strategies to grow your brand and delight your customers.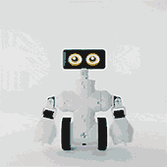 You've made it this far and you've learned so much. Congratulations!

If you're looking to learn more about marketing strategy or Ecommerce in general, feel free to reach out to us at: solutions@undigital.com