Making Use of Personalized Product Recommendations

5 min read
December 14, 2022
Personalized product descriptions have become one of the fastest-growing marketing solutions for Ecommerce companies today. The process involves showcasing products that will complement something an online shopper has already bought or viewed online. It's the ability to target customers based on their previous buying behavior.
This is a proven way to target individuals based on their past purchases and behaviors. This strategy has been proven to boost everything from conversion rates to average order values.
Want to learn more about personalized product recommendations and what they can do for your Ecommerce brand?
Product Recommendations Simplified
What are Personalized Product Recommendations?
When a website shows a shopper a specific selection of product recommendations from their overall inventory—that is a personalized product recommendation. These products are curated based on that individual buyer's behaviors and their profile. Using a sophisticated algorithm, companies can determine which types of products that specific shoppers would be interested in.
While some sites will just show shoppers "best-selling" products in the header of their store, this is not the same as "personalized" product recommendations. In order to truly be personalized these product selections need to be based on one of the following criteria:
Items that the customer has browsed for or purchased before either on that site or other websites. Chances are, you've noticed if you've been shopping for leather coats online and all of a sudden see ads for other leather coats.
Items specifically related to that customer's profile or location. This can mean recommending gloves and hats to someone living in Rhode Island this winter, and not to someone in Florida.
Items recommended based on infinities. This is recommending a product based on what similar types of buyers have purchased in the past. So, if the buyer is a 30-year-old female she may get recommendations for women's wedding guest dresses, while a 67-year-old man wouldn't necessarily get the same product recommendations.
When done correctly, these personalized product recommendations can be very effective at boosting sales.
What Are Some Examples of Personalized Product Recommendations?
So, how exactly do personalized product recommendations work? Here's an example.
You have a customer who comes to your Ecommerce site and orders the same candles in the same scent every few months. The next time the customer comes back to your site and searches for candles, chances are, they're going to buy that same scent again.
But you never know if they may want to switch up the scent, go from a one-wick to a three-wick, or try a different color candle. Personalized product recommendations take all of this into account and will gently introduce your shopper to a new option, or a personalized recommendation.
The old, trusted choice is still available, but these product recommendations suggest some new or different changes or additions to their shopping cart they may not have considered before.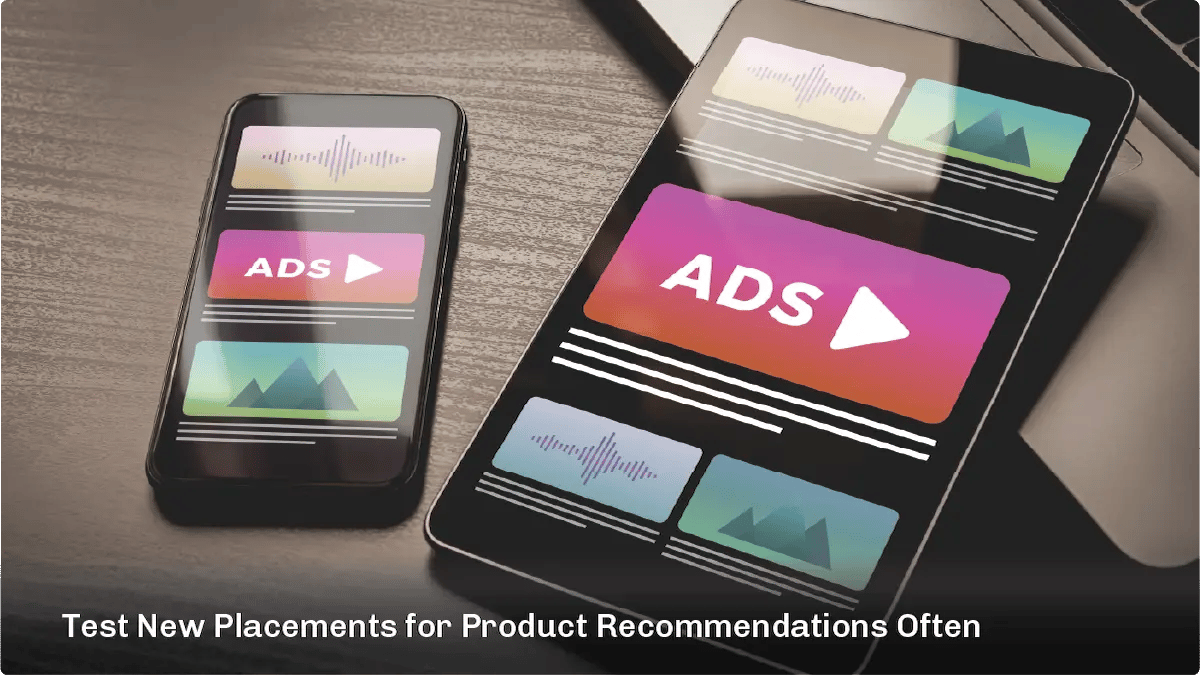 What Are the Benefits of Utilizing Personalized Products?
One of the great things about personalized product recommendations is that they work. This unique type of targeted marketing comes with several benefits that you won't see in other marketing efforts.
Here are a few proven benefits to expect:
Personalized product ads improve user experience.
Product recommendations can multiply profits and suggestions can be completely automated.
These targeted ads can increase conversion rates.
Personalized product recommendations are shown to decrease shopping cart abandonment.
Targeted personalized ads like these increase average order values.
Plus, research shows that product personalization has a great ROI, with a recent study revealing that 49% of consumers reveal they've purchased something they weren't intending to buy because of a personalized product recommendation.
Tips For Using Product Recommendations
One of the keys to getting product recommendations to work for you is to know how to use them correctly. There are a few ways to utilize product recommendation technology, here are a few ways you can use product recommendations to your advantage.
Home Page Recommendations
Your home page is important, after all, it's the "first impression" of your Ecommerce brand. Your home page is also a great place to make personalized product recommendations. You simply need the right code. First-time visitors will be shown recommendations based on previous purchase patterns and browsing history while returning customers will be shown recommendations from their past behaviors.
Category Recommendations
While some Ecommerce brands will do best when recommending individual products, for companies who have a more vast selection of items there are category recommendations. So instead of sending them an individual product like a candle, you can suggest that customers check out your entire home fragrance section.
You can send out these category recommendations whenever customers add something to their cart, or at the bottom of their checkout page.
Personalized Email Recommendations
Email marketing has been around for a long time, yet it shows no signs of slowing down. However, email marketing can get a more targeted touch with personalized recommendations. According to some studies, this approach has one of the most lucrative ROIs with conversion rates as high as 4300%. After all, you're serving customers personalized product suggestions on a platter by delivering it right to their inboxes.
Personalized Package Insert Recommendations
Do you know what has a 100% open rate? The packages you deliver to your customers. Use that to your advantage. Instead of sending every customer your generic collateral, deliver your product alongside a personalized marketing insert. Think about it. You already do this exact thing with your emails. What's holding you back from using in-package personalization like this?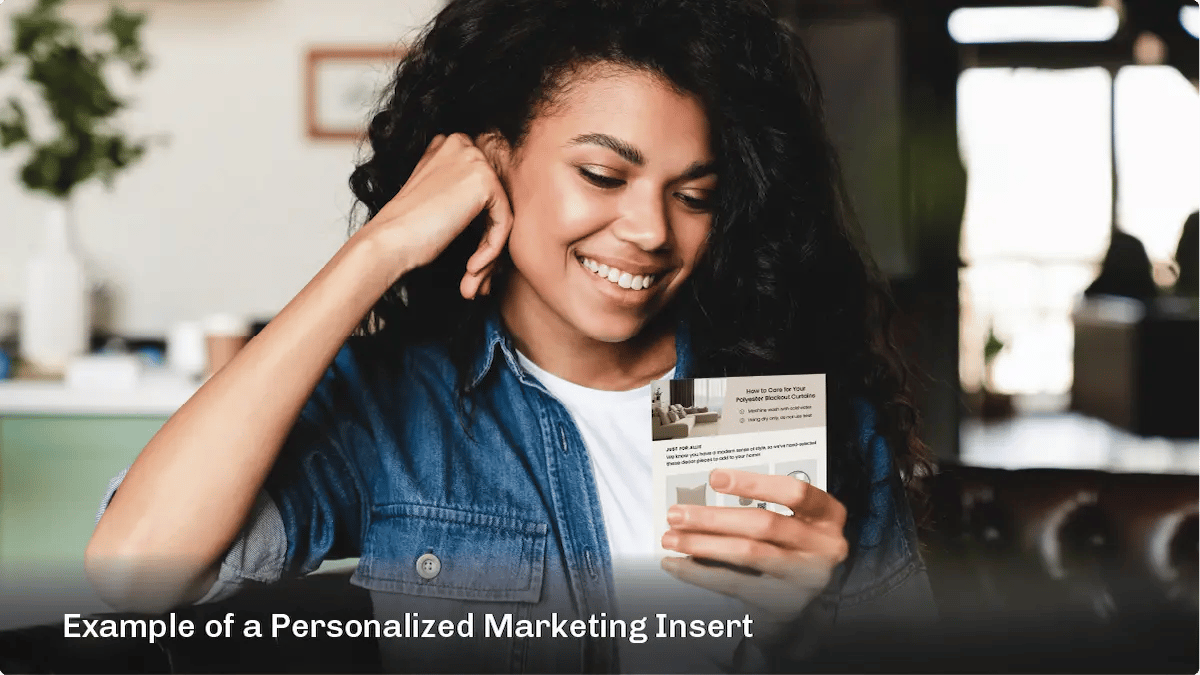 Why Are Personalized Product Ads So Profitable?
The best way to look at online personalized product recommendations is a form of virtual suggestions similar to those made by experienced store employees. Instead of an employee suggesting that a customer who is already in the store tries a certain product, the algorithm used for this process makes the suggestions for them—no employees required.
This also simplifies the shopping process for customers. Today's online shoppers are busy and want to make the process as fast as possible, especially since so many customers today are looking for a fast and efficient way to shop on the go. In addition to giving shoppers quick suggestions, it's also a great way to influence casual shoppers looking on their phones to actually follow through with a purchase.
Simply put, this marketing strategy is profitable because they work, and it is a low-cost approach that Ecommerce brands of all sizes can start trying. So, if you want to be able to set it and forget it with your marketing efforts but still target the type of buyers that want to spend money with your Ecommerce site, then this is a great strategy to add to your approach.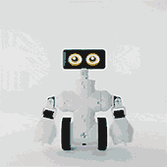 You've made it this far and you've learned so much. Congratulations!

If you're looking to learn more about marketing or Ecommerce in general, feel free to reach out to us at: solutions@undigital.com