Ecommerce Shipping Made Simple - Back to Basics
5 min read
October 6, 2022
As an Ecommerce brand, you put a lot of effort into keeping your customers happy. You run specials, answer questions, tweak your website, and spend countless hours focused on customer service, all to help improve the customer experience.
However, there is one component of the sales process, that doesn't always get the attention it deserves—the shipping process. Shipping is a key component of your business, and it is a part that means a lot to your customers. After all, it's when your customers finally get to put their hands on your product in person.
Tweaking your shipping strategy can go a long way in improving your customer experience.
Are you ready to see some of the best shipping strategies your Ecommerce brand can start using?
Ecommerce Shipping Made Easy
Creating a Basic Ecommerce Shipping Strategy
Before you get into tweaking your shipping strategies, it is important to set up the foundation for your company's shipping approach. There are several decisions you need to make in order to set up an effective shipping strategy that works for your company.
Remember, you can always go back and tweak your strategy as you figure out what does (and doesn't) work for you.
Collect Information on Product Sizes and Weights
The sizes and weights of your products play a major role in your overall shipping costs. To streamline the entire process and make sure you can best determine costs, you need to have detailed information on the size and weight of every product you sell. If you're working with a fulfillment partner, you'll definitely want to work with them to figure out how package weight is factored into your costs.



This is the fastest way to pass along accurate prices to your customers and to know what your bottom line will be when it comes to shipping.
Choose Your Preferred Packaging
Another factor that will influence the cost and ease of shipping is your preferred packaging. Think about what type of packaging will work best for your products, so you can determine this cost and therefore calculate accurate shipping prices.
Side Note: Obviously, you want the best packaging possible for the best customer experience, but that doesn't always have to come in the form of aprinted box or branded tape. If you're looking to avoid passing costs onto your customer, you can always make use of personalized inserts to boost reorder rates and keep your product as viable as possible.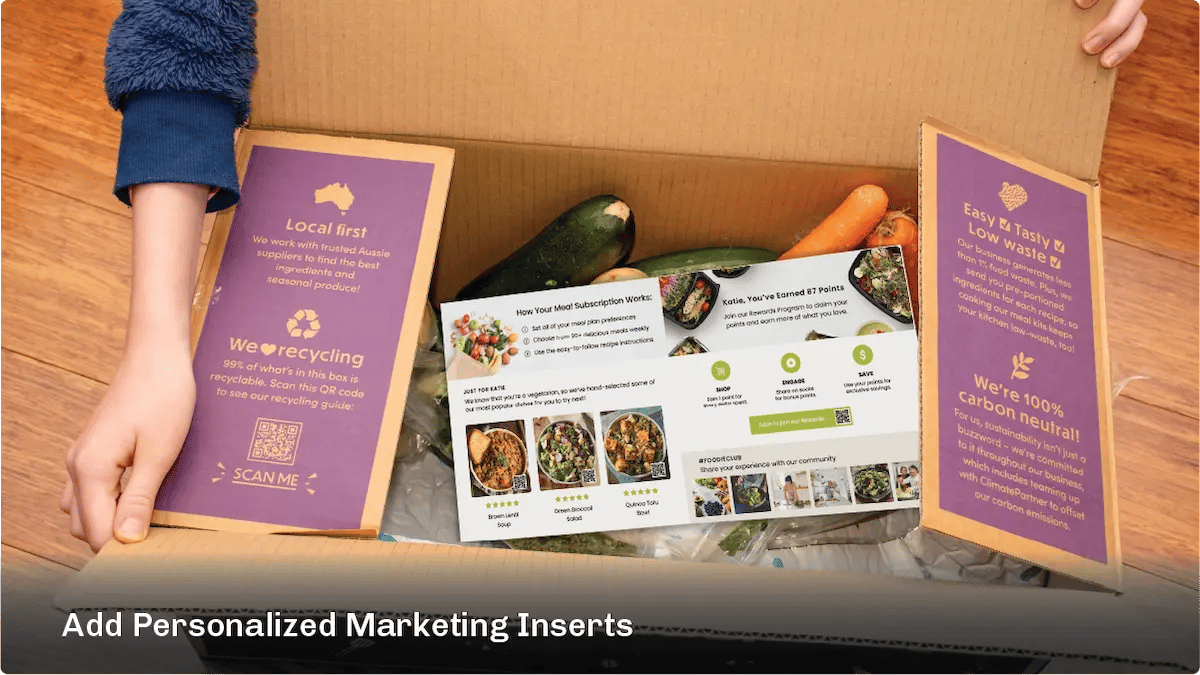 Think About Shipping Rates/Methods
You need to be clear on how you are going to handle these shipping costs. Are you going to pass on the full cost of packaging and shipping to your customers? Are you going to cover all of these costs and offer free or flat-rate shipping?
Each of these factors has both benefits and drawbacks to it. It all depends on your customer base, what you are charging and how much your shipping and handling costs are.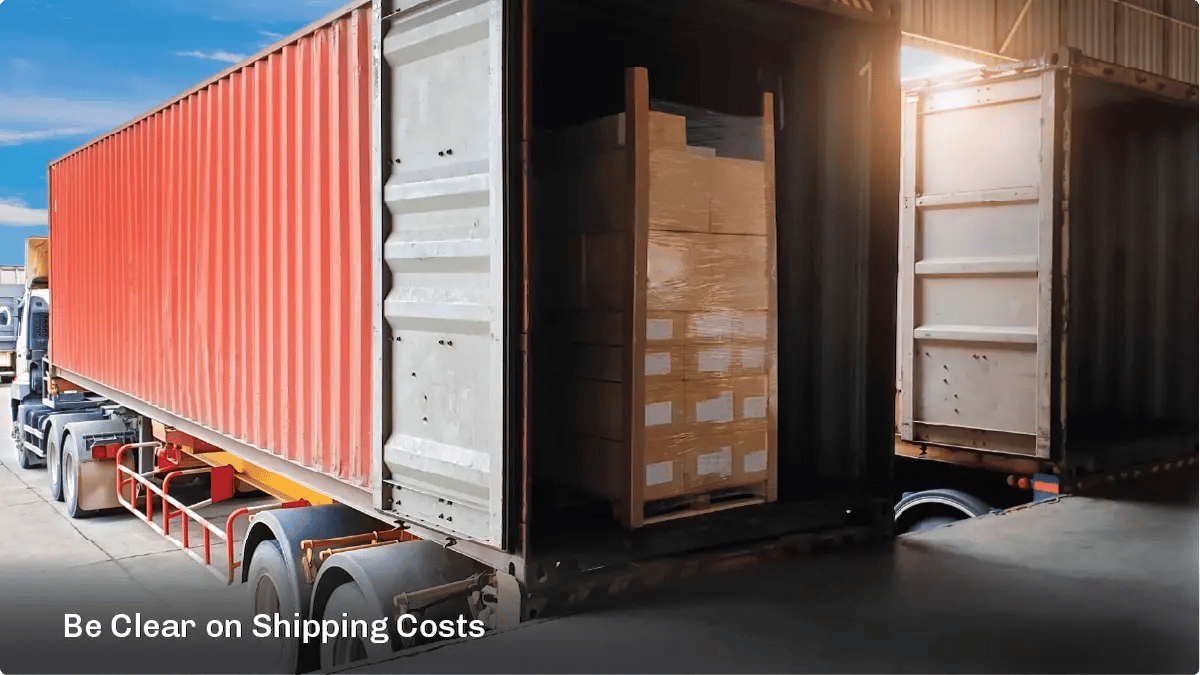 Think About Sourcing Your Packaging
Another factor that every Ecommerce company needs to consider is whether or not they want to source their packaging from different carriers or use their personalized packaging. Some carriers offer free packaging, including USPS, DHL, or UPS.
Once you have your shipping plan nailed down, it is important to make sure that you let your customers know. Transparency is important to customers, and it can help your shoppers be better prepared for their final costs.
Knowing Your Shipping Costs
Before you decide on your shipping rates, you need to know how to determine your shipping costs. No matter which courier you use, whether it is USPS, UPS, DHL Express, FedEx, or any other courier, they all use the same four factors to determine the price.
Common Shipping Cost Factors
Package dimensions
Package weight
Origin address
Destination address
As an Ecommerce company, you need to be able to determine what your average order rate will be and what the average size of the packages you ship will be for each order. The good news is, that almost all of the bigger shipping services have shipping calculators, as well as options to receive pre-negotiated rates, particularly if you are shipping out a large number of products.
Tips on Setting Your Shipping Rates
One of the biggest hurdles that Ecommerce businesses have to face when it comes to their shipping and packaging plans is the cost. Setting shipping rates is a big decision for your brand and your bottom line. There are a few different methods, and the right choice is the decision that works for you.
Free Shipping
Shopping cart abandonment is one of the biggest pitfalls that impact Ecommerce companies. Simply put, it's when customers add items to their cart but don't ever actually make the purchase. Free shipping is one of the most proven approaches to reducing shopping cart abandonment.
This is one of the primary reasons that Ecommerce companies choose to offer free shipping. However, when you offer free shipping, it still means that someone has to pay for those costs. There are a few ways to do this.
You pay for the full price of shipping from your margins.
Increase product prices to cover shipping costs.
Offer a discount for certain customers for free shipping.
Increase the prices slightly to cover part of the cost of shipping, so you both pay.
A lot of Ecommerce companies will also offer free shipping only for certain minimum order amounts. The idea is that it can help increase your average order size to offset the cost of free shipping, even though your brand is still paying out of your margins.
Flat Rate Shipping
Another popular shipping solution is to offer flat-rate shipping. This simplifies the process for many Ecommerce businesses, but it does take a little tweaking to figure out. Typically, this approach works best when you have a fairly standard product line with most of your items being the same size and weight.
This makes it easy to determine your average order size and therefore your average shipping costs, so you know what to charge. This becomes slightly more complicated when your Ecommerce store sells a wide variety of products of different sizes and weights.
Real-Time Carrier Rates
Charging real-time carrier rates is another popular solution to the shipping dilemma. Platforms as Spotify, make it simple to offer real-time pricing through carriers like USPS. Once the customer fills out their order information, they will get an instant quote on what shipping prices will be from different carriers.
This allows your customers to choose how they want their product shipped and then pay for their preferred carrier.
Shipping is a huge part of the Ecommerce puzzle. Once customers have purchased and paid for your product, chances are they want that item as soon as possible, so it is important to not only figure out how to cover the cost of shipping but to make sure that your products arrive in an efficient manner.
Finding the balance between your margins, shipping speed, convenience, and your costs can be the key to keeping your Ecommerce company thriving.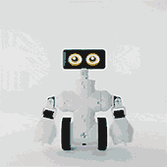 You've made it this far and you've learned so much. Congratulations!

If you're looking to learn more about marketing or Ecommerce in general, feel free to reach out to us at: solutions@undigital.com