In order to truly understand something, it is important to understand its roots and where it came from. This is particularly true for the short, but relatively complex world of Ecommerce. While it may be difficult to even imagine a time before online shopping, a quick dive into the backstory of Ecommerce can help any business owner understand and appreciate where this phenomenon came from.
A look at this history may also help your brand have a better understanding of future trends that may impact the future of Ecommerce as well.
Want to take a trip down memory lane and into the history of Ecommerce? Here's how it all started and how the Ecommerce industry grew into the giant it is today.


What Do We Mean By Ecommerce?
In a technical sense, Ecommerce is all manners of conducting business online, meaning it covers any type of product or service being bought or sold online.
While many online shoppers and business owners alike have a pretty clear idea of what they think of Ecommerce, the term is broader than that. Ecommerce is about more than the B2C aspect of conducting business, but all manners of conducting business online.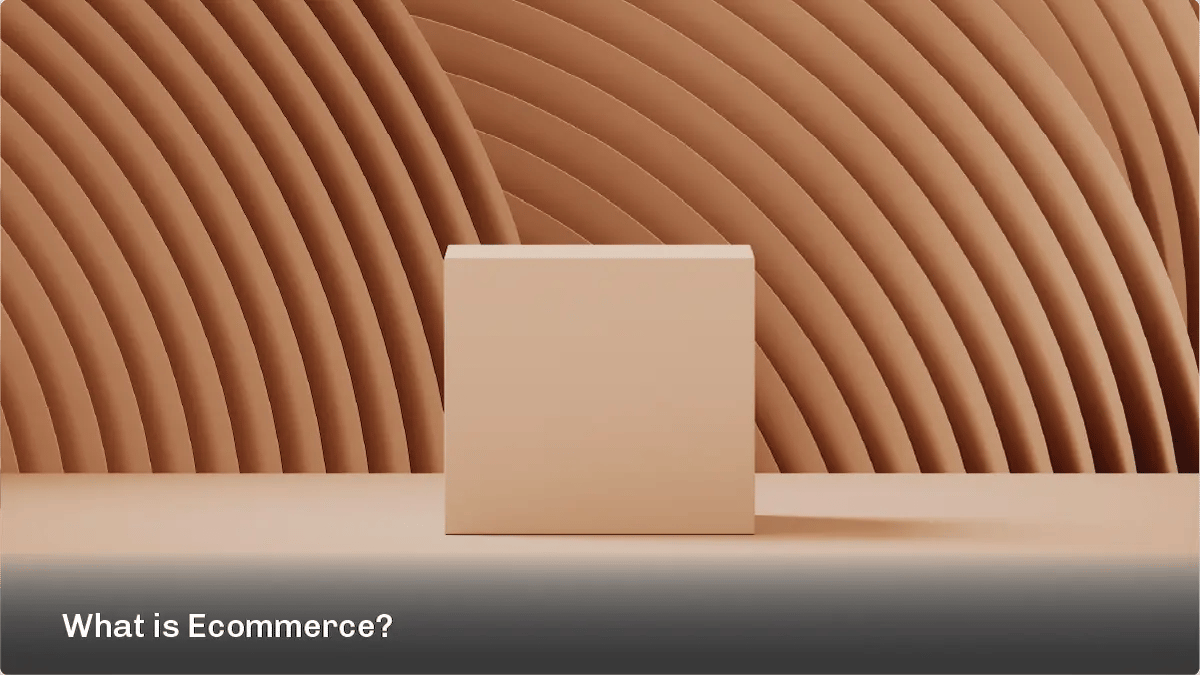 The Early History of Ecommerce 1960s-1980s
Certain brands laid a lot of early groundwork before the Ecommerce boom we know and love came to fruition. Here's how it all began.
1969- Believe it or not, the history of Ecommerce can go as far back as the 1960s when CompuServe became the first major Ecommerce company in the United States. Formed in 1969, the company started in Columbus, Ohio, and provides computer sharing services to businesses by sending data through phone lines. Since there wasn't internet yet, this was seen as a fairly advanced and quick way to do business.
1972- A few years later, a group of Stanford University and MIT students used an Arpanet account to sell marijuana. Chances are, you've heard the rumor that pot was the first Ecommerce sale, but it was truly only partially facilitated by computers. The money (and the goods) were still exchanged in person, but it opened up the doors for using computers to make sales.
1979- While steps had already been made to help secure online transaction processing for financial institutions, a major push towards online sales came in 1979. Ten years after founding CompuServe, inventor Michael Aldrich demonstrated how electronic shopping could work by connecting a television to a computer via telephone lines.
1984- CompuServe once again started laying the impressive groundwork for Ecommerce by introducing the Electronic Mall in 1984. It allowed users to purchase products from 100 different merchants from a singular computer.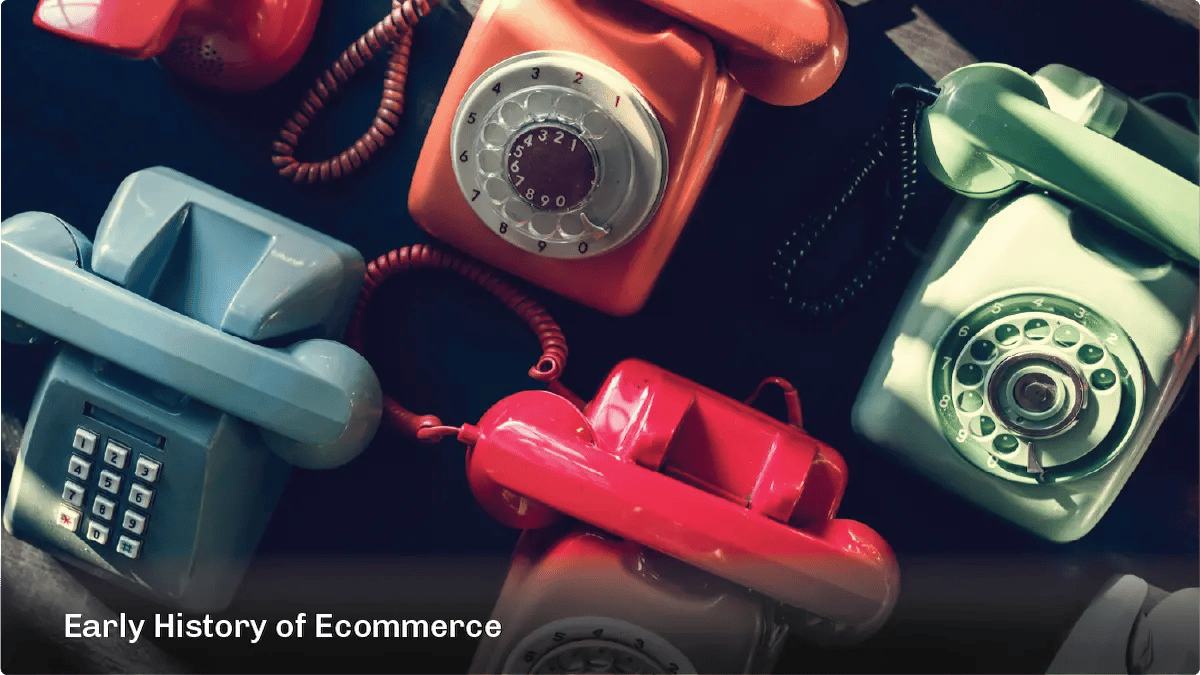 The True Birth of Ecommerce 1990s-2000s
By the time 1990 hit, big developments began that would push us towards the world of Ecommerce we know today.
1990- The biggest development in the history of Ecommerce happened when the world wide web became progressively more accessible. With the internet finally here, it would open up the doors for retailers to reach larger audiences from all over the world.
1994- Ten years after the Electronic Mall launched, Netscape 1.0 was launched with Secure Socket Layer (SSL). The goal was to secure encryption through the sending and receiving of online transactions. This then encouraged several third-party credit card processing companies to launch and the internet to secure its place as a true commercial medium.
Later that year, the first secure online transaction using encryption happened on August 11th, when Phil Brandenberger purchased the Sting CD Ten Summoners' Tale through NetMarket.
1995- A year after the first secure transaction happened, the online marketplace boomed. In 1995, Amazon and eBay hit the internet ushering in the era of online marketplaces.
1998- Three years later, PayPal made its way onto the scene as a safe money transfer tool. Originally known as Confinity, this platform eventually merged with Elon Musk's online banking company to become the PayPal we all know and love today.
1999- Right before the turn of the century, Ecommerce had officially made its mark. Before suffering from the 2000 Dotcom bust, experts evaluated global Ecommerce at a value of over $150 billion.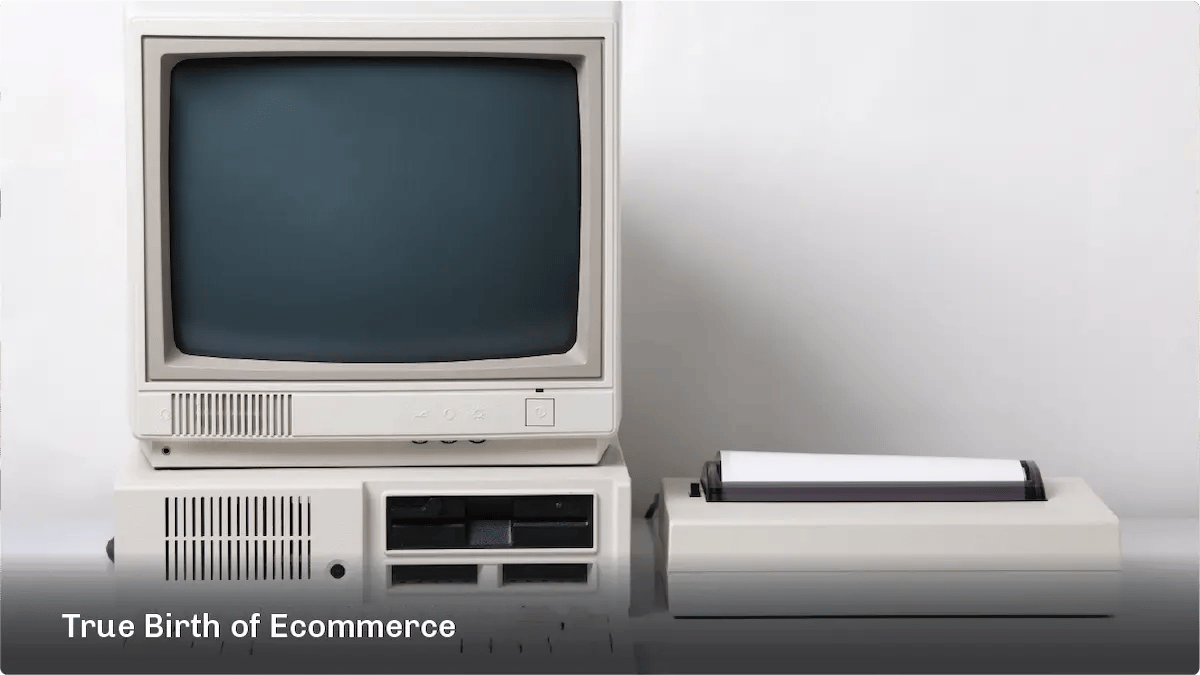 Ecommerce is Reborn in the 2000s
In the year 2000, the bubble burst with NASDAQ falling and many online and tech companies declaring bankruptcy. Some thought that the emerging Ecommerce trend was gone for good, but it would make a comeback bigger and better than ever ushering us into the era we know and love today.
2005- The year 2005 brought the introduction of Cyber Monday to boost online holiday shopping. This was also the year that Amazon launched Amazon Prime to offer free 2-day shipping within the United States. Amazon Prime would forever change the way that people view expedited shipping. Today there are more than 200 million Amazon Prime members. From this year on, online shopping platforms increased dramatically.
2012- Food shopping officially found its place in the world of Ecommerce in 2012 thanks to the founding of Instacart. Today, Instacart isn't only a giant on its own but helped pave the way for services like GoPuff, Amazon Fresh, DoorDash, and more. Later on that year, The Fulfillment Lab launched, giving Ecommerce brands more insight into customized packaging, inventory, and sales management—further solidifying the enormity of the Ecommerce market.
2017- By the year 2017, brick-and-mortar sales were starting to decline, but Ecommerce proved to be bigger than ever. In fact, according to one report, it was estimated that global Ecommerce transactions were around $29.267 trillion.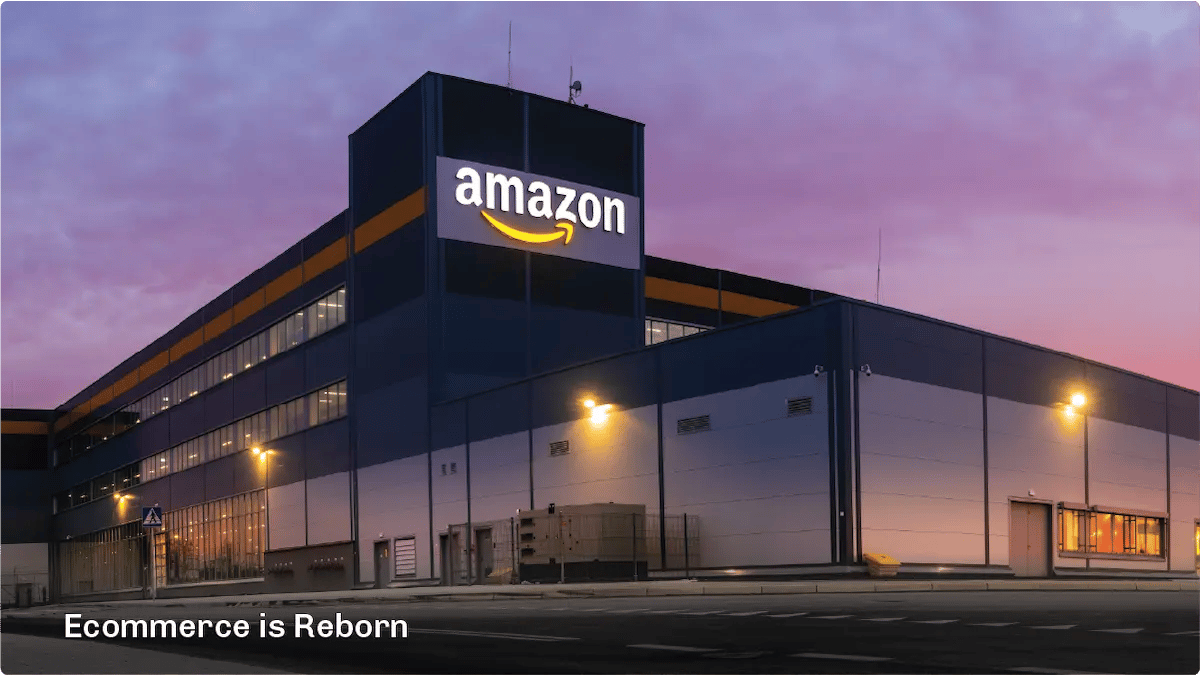 The Covid Era and Beyond
In the year 2020, the entire world was changed forever when the coronavirus pandemic hit. For the Ecommerce market, the pandemic forced many physical stores to close their doors and gave many online retailers a boost as people were quarantined at home. Many brick-and-mortar stores have still struggled to come back from the pandemic, with some companies deciding to shift entirely online following the pandemic.
While Covid-19 changed the Ecommerce market and likely accelerated the ongoing shift away from physical stores, it also is bringing in a bright new era to Ecommerce. By the year 2024, it is estimated that Ecommerce sales will overtake in-store sales.
This is great news for Ecommerce companies today, but it also means that the market is becoming even more saturated and highly competitive. This means to keep up with the market, your Ecommerce company needs to carve out your niche in the market to find a way to stand out from the competition and keep your head above water during this latest Ecommerce wave.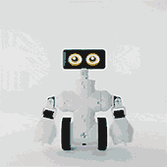 You've made it this far and you've learned so much. Congratulations!

If you're looking to learn more about marketing or Ecommerce in general, feel free to reach out to us at: solutions@undigital.com