If your Ecommerce company wants to improve the return on investment for your current marketing campaigns, there are a few things that you need to do to make sure you are reaching the mass potential of your current efforts. The most important thing you can do is focus on personalization.
Ecommerce brands need to find a way to cater to the individual needs of their audiences to reach their customers on a more personal experience and ultimately optimize the entire buying experience. With customer data and the right approach, any Ecommerce brand can bring a sense of personalization to their campaigns—the brand just needs to know how.
Are you interested in learning more about the different types of personalization that you can add to your current marketing efforts?
What is Personalization?
Personalization, when it comes to your marketing efforts, simply means identifying the different individual characteristics or behaviors of your customers and delivering the exact messages that customer needs.
Three main types of personalization may work for those in the Ecommerce industry.
Explicit Personalization
With explicit personalization, each customer who visits your site will have their profile. This profile will determine what type of content they see. With explicit personalization, the user can change their content based on their needs.
With your Ecommerce store, this means each customer could customize their profile, add products to their favorites list, or upload their personal information to the site. From there, different shoppers may see different photos, content, or product recommendations.
So, if you have a shopper who states they are interested in men's leather goods, you know that this is the type of content you should be putting in front of them.


Implicit Personalization
With implicit personalization, your customer's browsing behavior will determine what content they see. You can include different pop-ups or product recommendations based on what that shopper has done in the past and how they have behaved.
You can also use this type of data to offer small discount codes that may appeal to your customers. For example, if consumer A visits your site and looks at women's sandals, you can trigger an automatic pop-up that says, "Take 10% off of women's sandals today only!"
The point is to track how a consumer behaves on your site and try to market to them based on these actions.


Adaptive Personalization
Adaptive personalization takes a user's interaction with a site and their current behaviors to determine what type of content they will see. This type of personalization means the system will automatically adapt itself and provide options to the user to personalize their behavior accordingly.
This is essentially a hybrid of the two types of personalization as the system will both automatically adapt itself and provide options for the user to personalize their behavior accordingly.
Understanding the different types of personalization is the first and most important step to take before you start implementing personalization in your brand's current efforts. With a general understanding of how personalization works and what its goals are, you can start taking action.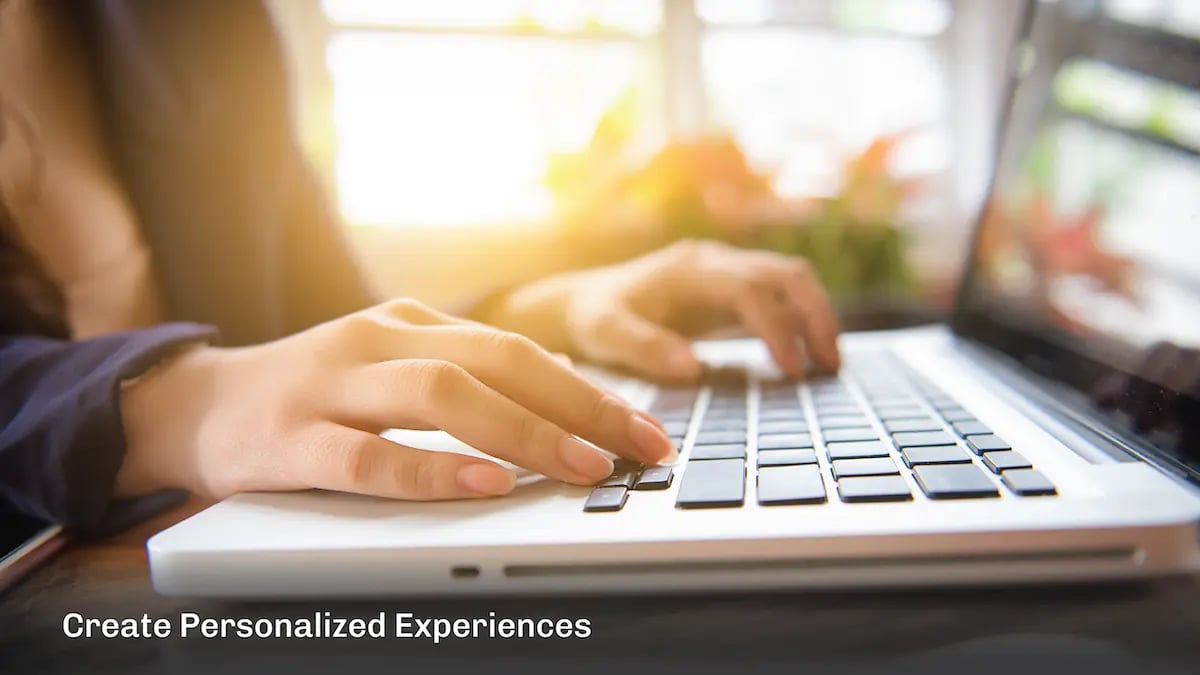 Tips to Start Implementing Personalized Marketing
If you are ready to maximize your marketing potential and to start utilizing personalization to your advantage, here are a few approaches that your Ecommerce company can start taking.
As more and more brands continue to look towards personalization in their marketing efforts, several trends have emerged, particularly for those in the Ecommerce industry. Other trends have proven to be staples in the world of personalized marketing. Here are a few that every brand should be keeping their eye on.


Personalized Emails
Marketing emails aren't anything new, but if you want to continue to get the most out of your current blast emails, it's important to personalize them. Even personalized subject lines alone are 50% more likely to be opened.


Customized Advertisements
Gone are the days of generic advertising. Your ads should have a one-size-fits-all model. In fact, with the rise of personalization, today's shoppers are becoming less and less accepting of generic ads. According to one MailChimp study, over 70% of shoppers respond to marketing ads only when it's customized to their interests.


Personalized Product Recommendations
This one can help Ecommerce brands looking to increase their sales. According to one study, approximately 75% of consumers stated they were more likely to buy something after receiving a personalized product recommendation.
What Are the Challenges of Implementing Personalized Marketing Solutions?
Personalized marketing may seem to be the way forward for most Ecommerce brands, but it doesn't mean there aren't some potential roadblocks that can make this process challenging. One of the biggest challenges comes in collecting the data you need for personalization to work.
As we discussed earlier, some forms of personalization require consumers to upload data, while others require you as the company to get data. This means collecting information you have on each consumer you have stored in your CRM. There are two basic channels for doing this:
Analytics that track people's behavior. This is essentially a type of code you put on your website that won't intrude on a customer's experience and gathers information on their actions.
Here's how it works.
If your customer was looking at a specific type of face cream on your website, the code would generate an ad for that face cream and make sure that the customer sees it. However, keep in mind that some customers feel uncomfortable about this happening and feel as though it's an invasion of their privacy.
Customer surveys and forms. These are more transparent than analytics, and many people are more comfortable with this idea. However, these surveys and forms take time to fill out, and a lot of consumers simply don't have the patience to complete them. Keep in mind, that the more questions that the form has, the less likely the participant will finish.
It's difficult to find the balance between transparency and convenience as you develop your data-collecting initiatives. The key is showing the value you're providing with personalized content while avoiding aggressively targeted ads.
Being aware of these potential challenges before you start your personalized marketing efforts will only help you and your brand move forward as you foray into the world of personalized marketing.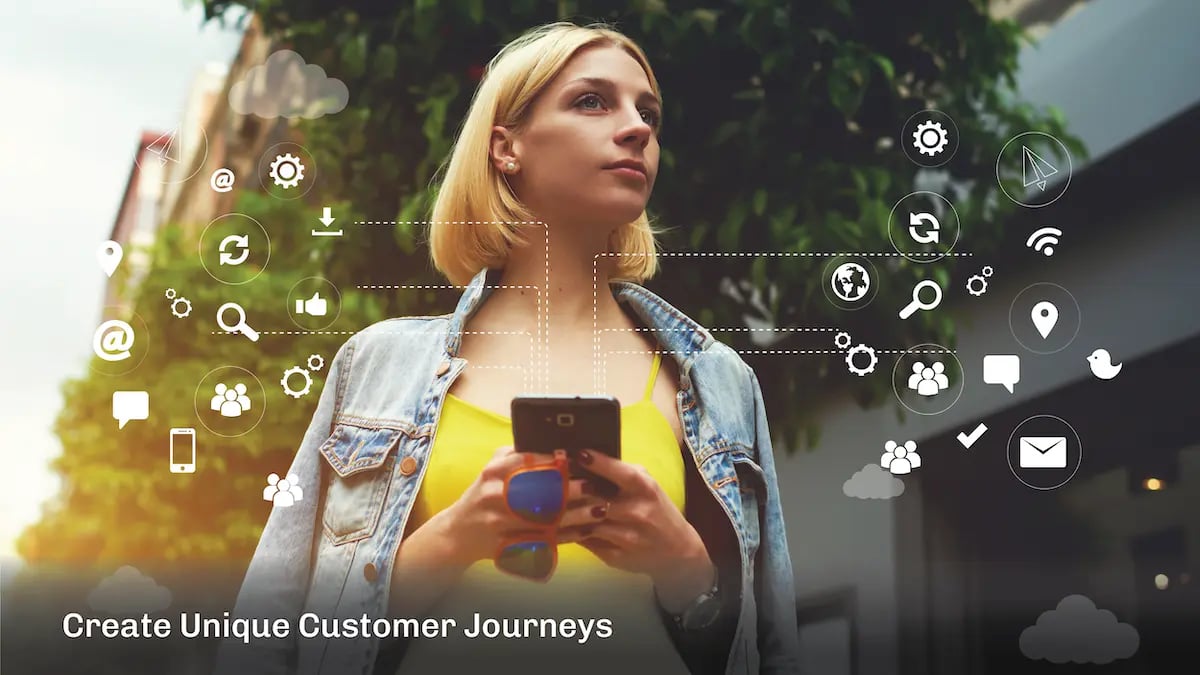 Conclusion
Incorporating personalization into your current marketing efforts can make all of the difference in your brand's performance and give you an edge as you start to appeal more directly to your customers and their individual needs. The only question is—what approach will you be trying first?