The world of Ecommerce has changed drastically in recent years, particularly after the Covid-19 pandemic. Among all of these changes and developments came the prevalence of Ecommerce subscription services.
As more shoppers wanted to find ways to get their favorite products without leaving the home, more of these shoppers began turning to Ecommerce subscription services. In fact, more than 50% of online shoppers subscribe to at least one Ecommerce subscription service.
This is why so many Ecommerce brands are looking to add subscription services to their current business model.
However, there are a number of working parts that go into developing and executing a subscription business plan. However, when you take the time to figure out the specifics, you can reduce administrative labor while saving time and money. Part of figuring this out includes finding a platform to help you manage these services. Do you want to learn more about getting started with subscription Ecommerce services?
What is Subscription Ecommerce?
Subscription Ecommerce is a business model that involves asking customers to sign up to receive a product or service on an ongoing basis. This is a unique online business model that allows business owners to generate a continued revenue stream from an individual sale, instead of just relying on individual transactions.
Depending on the type of subscription, customers can either pay upfront, agree to make payments on a predetermined schedule, or authorize regular, recurring payments through the business.
There is no denying that subscription Ecommerce services are extremely popular right now and experts estimate that by 2025, this industry will be worth more than $473 billion. What makes this industry so successful is that many products can be worked into a subscription Ecommerce service, allowing for great flexibility and potential for many online businesses.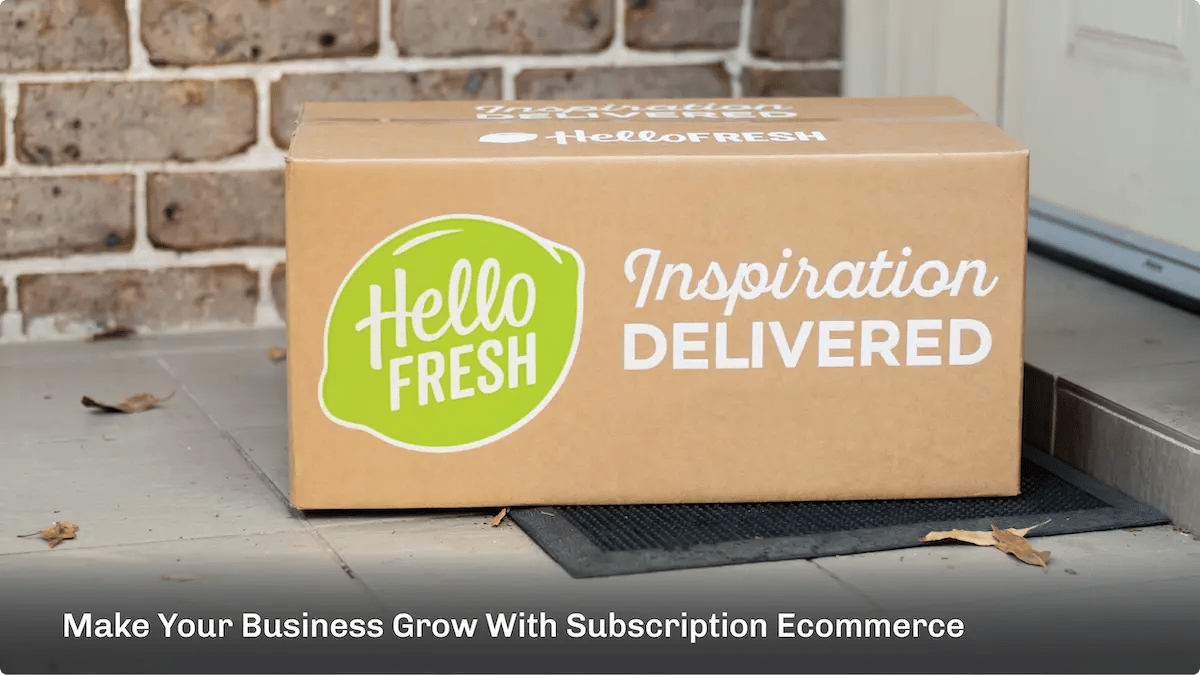 What Are the Three Types of Ecommerce Subscription Models?
There are three main types of Ecommerce subscription models, each with its own benefits and unique features.
Subscribe and Save
This model, also known as replenishment subscription or auto-shipping, gives consumers regular, recurring delivery of a single product. Amazon has helped make this model even more popular since they started offering this through their platform.
Some companies will offer a small discount as an incentive for consumers to keep their subscriptions. Still, customers will also enjoy the benefit of not having to go in and place an order for products that they already order on a regular basis.
Types of products that work best with this model: vitamins, cleaning products, razors, toilet paper, or other products that are consumed on a relatively regular basis.


Curation
This type of subscription model is also known as the "subscription box." This involves sending an assorted collection of different products to a customer at once in each shipment. The company creates a curated experience for subscribers and while customers can give input on the type of products they want, they aren't just shopping for items through the brand.
This format is popular with services like BarkBox that send a collection of different treats and toys to pet owners based on the types of things their pet like. It's also a great subscription service that brands can use to upsell.
Types of products that work best with this model: jewelry, makeup, clothing or accessories, books, toys, or other types of products where consumers may welcome "suggestions."
Membership
While some people think of membership subscriptions as simply being for their gym, Ecommerce companies are also adopting the membership platform as well. Think of your Sam's Club, Costco, and Amazon Prime subscriptions as membership services you may already be using.
With membership services, customers can get access to better pricing (or in Amazon Prime's case, better shipping) while companies can benefit from building a loyal base of customers and boosting loyalty.
Types of products that work best with this model: virtually anything! However, this service typically works best for Ecommerce companies that offer an array of products and who have customers who tend to shop frequently.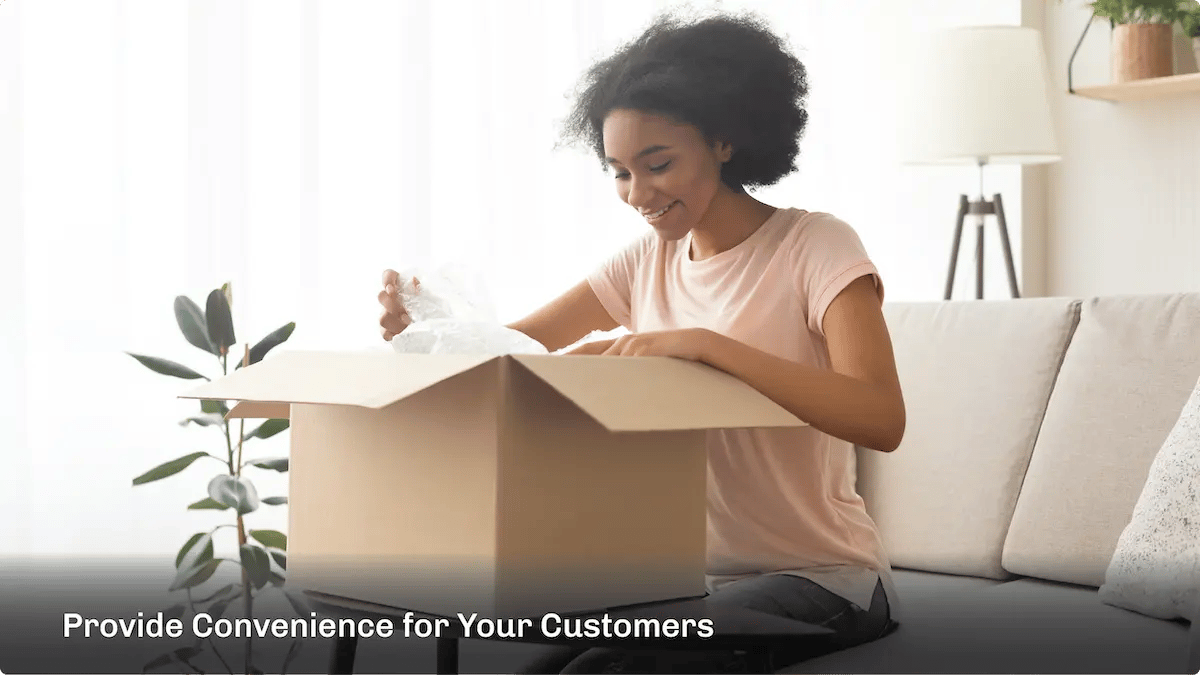 How Do You Find a Subscription Ecommerce Platform?
If your Ecommerce company wants to start a subscription service, then finding a subscription platform can be of great benefit to you. As you look for a subscription Ecommerce platform, you will find that not all platforms are created equal.
If you are looking for a new Ecommerce platform, there are a few things to look for to make sure that you find the right platform for your business. Here are some of the key features to look for when looking for an Ecommerce subscription platform.
What Are Some of the Best Subscription Ecommerce Platforms?
The good news is there are plenty of Ecommerce platforms out there that also have built-in features that can help businesses launch and manage their Ecommerce platforms. These are some of the most popular options out there for small business owners.
Shopify
When it comes to Ecommerce platforms, there are very few companies that are as popular as Shopify. In fact, businesses in more than 175 countries utilize this full-service Ecommerce platform.
While Shopify is filled with services, its subscription management capabilities are some of its most unique. Subscription management capabilities through Shopify include:
Recurring payments

Global payment acceptance

Customizable billing intervals

Membership features

Flexible subscription billing services
All of the subscription management features can be accessed through the easy-to-navigate Shopify platform. Depending on your business, the features you're looking for, and the size of your company, pricing may vary.
Pricing for this service starts at $29.99.
Adobe Commerce
Adobe Commerce is another popular Ecommerce platform that is filled with features for online businesses that want to manage their monthly subscriptions. Adobe Commerce is an open-source software that requires a degree of web development experience.
The Adobe Commerce subscription management extension feature includes:
Recurring billing features

PCI compliances

Payment integration features

Subscription management dashboard features for customers to use

Custom billing interval options
However, much like Shopify, if you are going to use subscription services, it will come at an additional cost. Depending on the extension each rand chooses, the cost can be between $299 and $420.
BigCommerce
BigCommerce is another full-service Ecommerce platform that offers everything online brands need to manage their business and to integrate subscription services as well. The platform has a little bit of everything from a POS system to mobile applications.
When it comes to their subscription management capabilities, features include:
Recurring billing

Acceptance of global payments

24/7 support

Digital payment acceptance

13 unique recurring billing and subscription software options
The BigCommerce basic plan costs $29.95 per month, and depending on the billing and subscription software options, price points for this add-on can be from $0 to $500, plus an additional $99 per month.
These are just three of the many platforms that growing Ecommerce companies are using to seamlessly introduce subscription services into their current offering of products and services.
All you need to do is to decide on the right product, subscription type, and platform option to get started.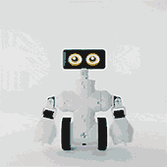 You've made it this far and you've learned so much. Congratulations!

If you're looking to learn more about marketing or Ecommerce in general, feel free to reach out to us at: solutions@undigital.com