PetPlate Reduces customer inquiries 20% with UnDigital - Case Study
PetPlate delivers custom dog food diets to pet owners around the world but they needed a solution that could dynamically generate feeding instructions with each outgoing package. Here's how they leveraged UnDigital's in-package personalization to provide 1:1 marketing and drastically reduce their CX load.
20%
Inquiry Reduction
Enabled PetPlate to pursue other value-adding Customer Experience initiatives.
Automating Their UnBoxing Experience with UnDigital
PetPlate set out to provide dog owners with high-quality, human-grade, whole food meal plans for their furry family members. They wanted every meal plan to be tailored to the specific needs of each pet but this presented a unique challenge. How would they dynamically generate their feeding guidelines for each user based on their dog's diet?
That's where UnDigital was able to assist.
Sending feeding guidelines ended up being only one of their accomplishments. Using UnDigital's in-package personalization solution, PetPlate was able to:
Send dynamically generated marketing materials in every package
Educate customers about their dog's personalized diet
Utilize multiple personalization tokens in their unboxing experience
The Automated Result:

Shortly after implementing a personalized unboxing experience through UnDigital, PetPlate saw a 20% reduction in customer inquiries related to their custom meal plans.

About PetPlate
From the day their founder Renaldo learned the truth about how mass-market pet food is made, PetPlate has had a simple mission: make better food for dogs so they can live longer, healthier, happier lives with their families.

Four years later, they've delivered over 15,000,000 meals and treats to dogs across the USA!

Their commitment to quality, safety, science, and exceptional taste comes through in every bite of our food.
For additional information, please visit PetPlate.com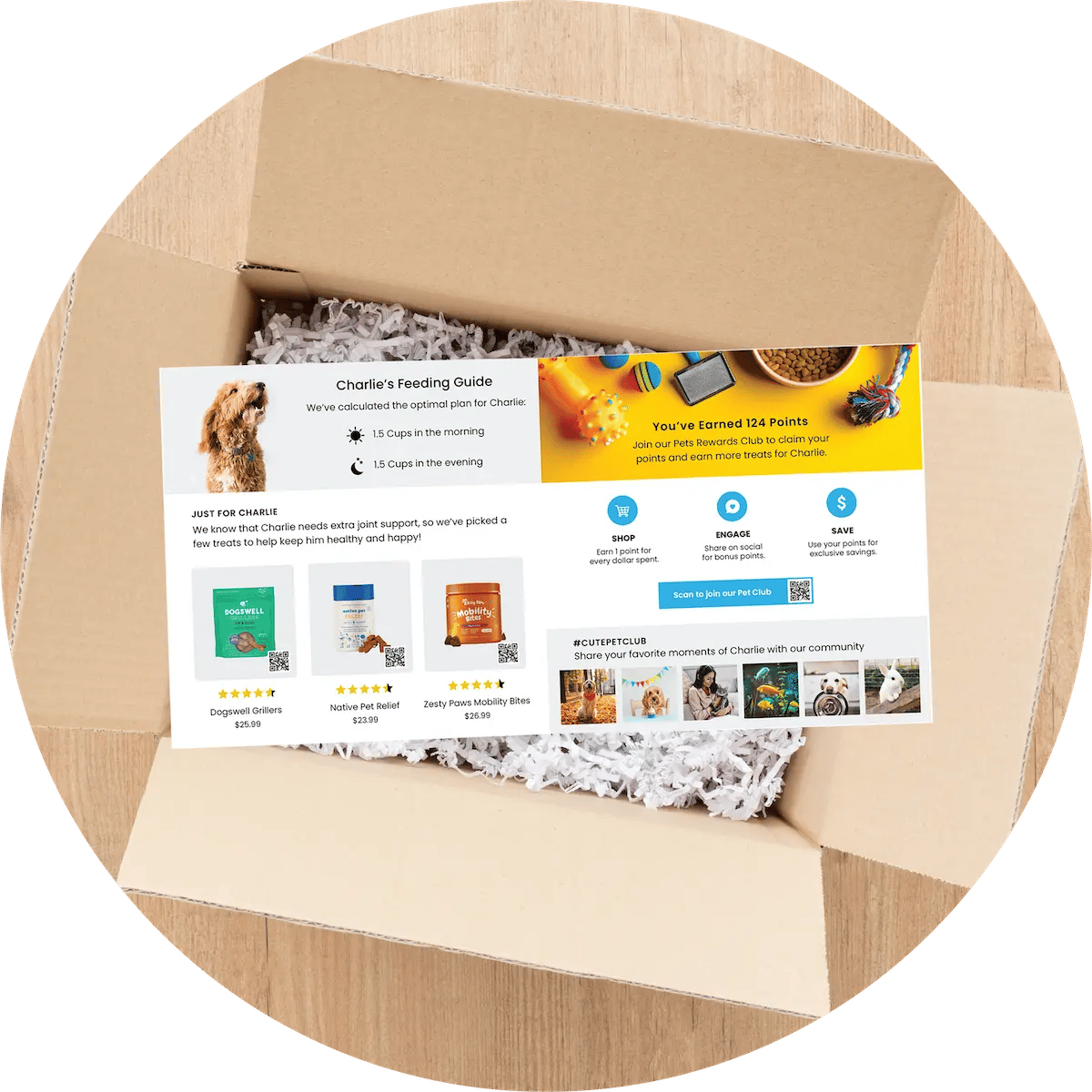 Create an Experience
It's time to take your first step toward delivering an incredible unboxing experience with an ROI-positive solution.